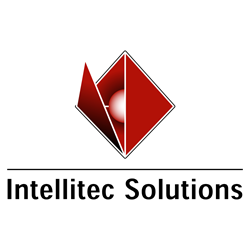 Wilmington, DE (PRWEB) February 29, 2016
Intellitec Solutions will be a Silver Sponsor of the 13th Annual HealthMEDX User Group Conference April 12th – 13th in St. Louis, MO. HealthMEDX has long been recognized as a top provider of software solutions for the long term care industry. Intellitec Solutions will highlight their customized accounting solutions designed for senior living facilities.
"We are pleased to support this exceptional event that is critical to the success of the long term care organizations we support on Microsoft Dynamics GP." says Rick Sommer, president of Intellitec Solutions. "We increasingly see senior living facilities that look to use independent clinical and accounting programs over all-in-one packaged solutions. Supporting the HealthMEDX Users Group is a great way for us to stay in touch with the needs of our mutual clients who use both Vision and Dynamics GP."
The HealthMEDX User Conference features detailed training on the HealthMEDX solutions, networking with other HealthMEDX Clients, education on topics key to the long term care industry, and discussions around future releases of HealthMEDX Vision. Attendees evaluating a new accounting solution or interested in learning how to integrate HealthMEDX with Dynamics GP should visit Intellitec Solutions at Booth #6, or contact them at 866-504-4357.
About Intellitec Solutions
Intellitec Solutions is a leading ERP and CRM provider strategically located along the influential business corridor between Washington and Philadelphia. Specializing in Dynamics GP, Dynamics SL, Microsoft CRM and Intacct, they have conducted thousands of engagements helping companies in diverse industries choose and implement software solutions to improve financial or customer relationship management. Using a proven system designed to maximize efficiency and business insight, Intellitec Solutions team of seasoned professionals provides value-added expertise to their clients. For more information or to schedule a demo of our solutions, please visit http://www.intellitecsolutions or call 866-504-4357
All products mentioned in this release are trademarks or registered trademarks of their respective holders.