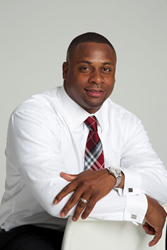 It's a great blessing to have served our fans as a player, as a union leader, and now as an NFL executive
New York, NY (PRWEB) February 29, 2016
NFL Executive Vice President of Football Operations TROY VINCENT has been named to Savoy Magazine's list of the "Top 100 Most Influential Blacks in Corporate America."
The list, included as part of the magazine's 15th anniversary spring issue available ‪on March 1‬, is considered by the publication to be the definitive listing of African-American executives, influencers and achievers proactively impacting corporate America.
Vincent oversees all aspects of football operations in the league office with a focus on quality and innovation. His responsibilities include preserving the integrity and competitive fairness of professional football. There are several aspects to that such as officiating, on-field discipline, game operations, college relations, the NFL combine series, protecting players from unnecessary risk, and development and growth of both the game and the player.
A first-round draft choice of the Miami Dolphins in 1992 from the University of Wisconsin, Vincent played 15 years in the NFL for Miami, Philadelphia, Buffalo and Washington. He was named a Pro Bowl player five times and was the 2002 winner of the Walter Payton NFL Man of the Year Award for his outstanding community service. Vincent served as president of the NFL Players Association from 2004-2008.
"It's a great blessing to have served our fans as a player, as a union leader, and now as an NFL executive," Vincent said. "Football transcends race, age, gender and other elements of society and creates community by bringing people together across our great nation. With the integration of technology, technique and rule adjustments we are making the game progressively better."
Vincent joined the NFL office in 2010 to lead the league's player engagement department, which provides support programs for players and their families. Vincent significantly expanded the scope of services for current and former players and their families.
In addition to the Payton Man of the Year Award, during his NFL playing career Vincent received the NFLPA Byron "Whizzer" White, Sporting News #1 Good Guy, and Athletes in Action Bart Starr awards for his community service. He is the only NFL player ever to receive all four of these awards.
"We are continually inspired by the success of the executives recognized and we salute the corporations that support and value their diverse contributions," stated L.P. GREEN, II, publisher of Savoy Magazine, a national publication covering the power, substance and style of African-American lifestyle.
Selection of the "Top 100 Blacks in Corporate America" begins by examining the landscape of spheres of influence impacting Savoy's readership including: corporate sector influence, scholastic achievement, career growth, community outreach and recognition. The information received from over 500 prospective candidates is pre-screened by the selection committee that includes Savoy's editorial board, community leaders, and representatives from the academic and business arenas. The committee reviewed information on executives from an extensive group of industries ranging from banking and finance to healthcare and technology. After reviewing all of the profiles, the field of candidates is fine tuned to the 2016 "Top 100 Most Influential" listing based upon their exemplary professional accomplishments, community achievements and ability to inspire others.