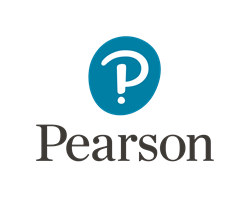 Atlanta, GA (PRWEB) February 29, 2016
Pearson today unveiled the keynote speakers for its 28th Annual Conference on Technology in Collegiate Mathematics (ICTCM), March 10-13, in Atlanta. All three prestigious speakers bring unique perspectives to the conference theme of closing the diversity gap in the STEM fields.
Kicking off ICTCM 2016 keynotes on March 11 will be Harvey Mudd College Associate Professor and Statistician Talithia Williams, focusing on "Addressing the Achievement Gap in STEM." She will be followed later in the day by Gary Rockswold, author/professor emeritus, Minnesota State University, on the topic of "Can Mathematics Be More Inclusive?" Mona Akmal (formerly of code.org), and currently vice president, store technology at online retailer Zulily, will explore "Diversity in STEM: An Industry Perspective" in her keynote address on March 12.
WHO: Pearson 28th Annual International Conference on Technology in Collegiate Mathematics (ICTCM).
WHAT: ICTCM 2016 will focus on addressing the diversity gap in STEM-related fields. This international event will attract over 700 college level math educators, researchers, administrators, students and others. Hosted by Pearson, Clayton State University, and a volunteer committee of respected mathematics and statistics educators and researchers, ICTCM explores how digital learning technologies can be integrated within courses to improve teaching and learning.
Attendees can choose from more than 150 interactive breakout sessions, including mini-courses, MyMathLab™ and MyStatLab™ training workshops, and other professional development opportunities. Live-streaming and on-demand access to virtual tracks will also be available to all attendees for up to six months following the conference. In addition, continuing education units (CEUs*) for ICTCM professional development workshops are available for conference participants. A student poster session focused on technology in mathematics, as well as a networking event will also take place on March 11 from 5:00 p.m. to 6:30 p.m. EST.
.
WHEN: March 10-13, 2016
WHERE: Atlanta Marriott Marquis, and virtually
WHY: ICTCM will focus on emerging technologies and new methods and systems of teaching to increase achievement. Attendees will learn about the latest educational technologies from the experts who use them, share knowledge and experience with their peers, and get involved on an international level in the world of teaching with technology.
Register to attend ICTCM 2016 here.
Follow @PearsonNorthAm and use #ICTCM16 to join the conversation.
About Pearson
Pearson is the world's learning company, with 36,000 employees in more than 70 countries working to help people of all ages to make measurable progress in their lives through learning. For more information about Pearson, visit http://www.pearsoned.com.
Media Contact: Scott Overland, scott.overland@pearson.com, 202-909-4528