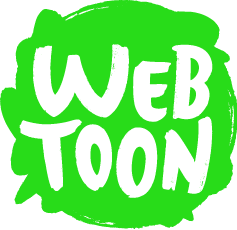 Los Angeles, CA (PRWEB) February 29, 2016
LINE Webtoon, the popular digital comics publisher that is revolutionizing the development and distribution of comics worldwide, is heading to Austin for South by South West® for the first time to present the "Women in Digital Comics" panel on Friday, March 18th.
As the leader in comics publishing for and by women, LINE Webtoon's creators are 42% female, with 48% of its comics featuring female leads, and 50% of its over 6 million daily readers being women. At SXSW®, LINE Webtoon is bringing together some of the brightest female creators in digital comics to discuss their new and current titles, what it's like developing comics in the current climate, and how they're reaching their audiences through broad digital distribution. The panel will address how female readership continues to be an ancillary market for most comic publishers, however, the audience and desire for comics for and by women is stronger than ever.
Moderated by LINE Webtoon's Head of Content Tom Akel, the panel will provide an inside look at the comic industry from some of digital comics' rising female stars. The all-star lineup of panelists includes 2 Broke Girls' star Beth Behrs (Dents), digital superstar Michelle Phan (Helios : Femina), seasoned LINE Webtoon creators Kaitlyn Narvaza (Where Tangents Meet, Siren's Lament) and Susanna Nousiainen (ShootAround), and one of the winners of LINE Webtoon's recent Superhero Comics Contest, Sandra Diaz (Supersonic Girl).
Fans can ask questions to the panelists by commenting on their comics or sending questions through social media using hashtag #WebtoonSXSW. Fan questions will be asked during the panel and also answered afterwards on each panelist's respective comics on LINE Webtoon. Fans can then watch the panel live at 1:30pm ET on the SXSW channel on Twitch at twitch.tv/sxswgaming.
"As the comics industry as a whole struggles to catch up to the increasing demand for quality content for and by women, LINE Webtoon remains ahead of the curve, consistently maintaining a 50/50 ratio of female to male readers due to our roster of incredibly talented female creators and a wide array of comic series across genres led by strong female characters," said JunKoo Kim, Founder and Head of LINE Webtoon. "We are proud to welcome such talented women as Beth, Michelle, and Sandra to the LINE Webtoon platform with their new series, and to continue working with creators who began their careers in comics with us like Kaitlyn and Susanna."
The "Women in Digital Comics" panel presented by LINE Webtoon will take place on Friday, March 18th at 12:30pm in the Austin Convention Center on the SXSW Geek Stage (Ballroom C).
To download the official LINE Webtoon app, visit the Apple App Store and Google Play. Visit the SXSW® website for more information on LINE Webtoon's "Women in Digital Comics" panel.
About LINE Webtoon:
LINE Webtoon is a popular digital comic service available on smartphones, tablets and web browsers, launched by NAVER, Korea's top search portal. Pioneering distribution and consumption of digital comics worldwide, LINE Webtoon is taking the comic experience to the next level by providing readers with daily curated content from around the globe, and giving creators an intuitive platform designed to help them easily publish and publicize their own original content.
http://www.webtoons.com
About NAVER:
NAVER Corporation is Korea's premier Internet company, operating the nation's top search portal 'NAVER'. NAVER was launched in June 1999 and has since stood at the forefront of the growth of Korea's search service. NAVER has introduced many innovative search services over the years, such as 'Comprehensive Search,' 'Knowledge iN,' and 'Real-time Rising Keyword.' In addition, since releasing the 'NAVER' application, NAVER has launched applications for a wide variety of services. NAVER offers innovative mobile services for the global market, including the mobile messenger LINE through LINE Corporation, NAVER's subsidiary. NAVER launched the Webtoon service in June 2004 in Korea and has pioneered distribution and consumption of webtoons, also known as digital comics. The service receives more than 6 million hits per day from unique visitors and has accumulated more than 29 billion total visits as of June 1, 2014. NAVER launched the LINE Webtoon service worldwide on July 2, 2014.
http://www.navercorp.com/en