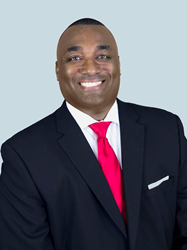 "I want every teacher in the teaching profession to know that they are valued and appreciated for the service that they bring to the world," says Garrett.
Columbus, Ohio (PRWEB) March 01, 2016
In light of his growing popularity as an author and public speaker, educational consultant, Mark Anthony Garrett has embarked on a mission to spread his transformative message to teachers all over the world through motivational speeches and presentations. The theme of his groundbreaking movement is 'Teachers Are Heroes,' which focuses on the role heroic teachers play in shaping the future of students while empowering them to be their best.
The movement started by Garrett does not only serve to inspire teachers to give their best in the classroom, it is also geared towards getting more parents involved in the educational process while helping to create a holistic approach to shaping the minds of future leaders. His message has helped propel him to one of the top keynote speakers and experts on teacher training and staff development within the K-12 educational industry.
"I want every teacher in the teaching profession to know that they are valued and appreciated for the service that they bring to the world," says Garrett.
A former special needs child, who grew up to excel in his field, Garrett's movement incorporates his own personal experience of being taught to believe in himself by his third-grade teacher. It is also influenced by his need to help restore a positive image of teachers within society. Garret points out that there was a time when teachers were praised, honored and appreciated for the services they rendered. He also notes that much has changed and that society has lost "that connection, honor and appreciation for our teachers."
Garrett's drive to inspire and empower has seen his Teachers are Heroes message being converted to a book of the same name. His movement has also been embraced by educators and stakeholders in the education sector, making him one of the most requested motivational and keynote speakers for education.
"Mark Anthony Garrett was our keynote speaker at our DHR Supervisors' conference," said Judy Hand, who is the University of Alabama's Program Manager. "His message on leadership, service excellence and being a hero for the children and families we serve was highly informational, inspiring and purposeful."
In addition to his contributions to teacher training and educational staff development through his Teachers are Heroes project, Mark Anthony Garrett is also a successful leader, businessman and former international radio talk show host. His movement has also been featured in several reputable media channel shows and magazines, including ABC, NBC, CBS and Forbes Magazine.
Individuals, educational institutions and other organizations who might be interested in Garrett's movement for teachers can contact him on the website teachersareheroes.com.
About Mark Anthony Garrett
An inspirational speaker for over 17 years, Mark Anthony Garrett grew up in the tough inner city of Dayton, Ohio as a foster child and was then later adopted. Although his surroundings were often negative, Mark was encouraged by a Teacher to NEVER GIVE UP on life and to always Strive for Excellence! Mark went on to become a two-time U.S. Achievement Academy Award Winner, recipient of the National Collegiate Minority Leadership award and received the highest honors given by his college, which were the President's and Trustee's awards. Mark also returned to college and earned a degree in entrepreneurship.