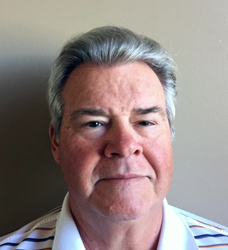 Kevin Bowen is a highly valued industry leader and colleague who can offer immense insight and guidance as Spiroflow continues to grow.
Monroe, North Carolina (PRWEB) March 08, 2016
Bulk material handling and powder processing leader, Spiroflow, has appointed industry veteran Kevin Bowen as a member of its Strategic Advisory Board. The role of the Advisory Board is to provide guidance on market growth, product strategy and innovation.
Mr. Kevin C. Bowen is an undisputed industry leader having had a long and distinguished career in various roles at K-Tron, culminating as President of Coperion K-Tron at Hillenbrand.
"Kevin Bowen is a highly valued industry leader and colleague who can offer immense insight and guidance as Spiroflow continues to grow," said Jeffrey Dudas, Co-chairman of Spiroflow Holdings.
Close collaboration between the two manufacturing facilities in North Carolina, USA and Lancashire UK has streamlined company processes and enabled continuous exchange of technical developments, resulting in the company now going to market with a unified worldwide strategy. Spiroflow has successfully expanded into end-of-line robotic automation in North America and has several new products coming to market later in 2016.
Within the last year Spiroflow has also been aggressively forging ahead into industrial automation, with a focus on control system integration, via their Spiroflow Automation Solutions business division and with their 2015 acquisition of the respected food automation leader, Food Control Solutions.
"We are committed to the continued expansion of our market share in the bulk material handling industry and to firmly establish ourselves as leaders in the industrial automation space. It is truly an honor to have Kevin Bowen join us on our journey," added Dudas.
For over 45 years, Spiroflow has designed, engineered and manufactured its leading line of bulk material handling and process conveying solutions. The company offers a wide range of standard and custom options for both small and large volume users. Products include bulk bag dischargers and Spirofil™ bulk bag fillers, flexible screw conveyors, Aeroflow® aero mechanical conveyors, Cableflow® cable drag conveyors, Dynaflow® chain drag conveyors, auxiliary powder handling equipment as well as case packing, carton loading, and robotic palletizing solutions.
Spiroflow Automation Solutions, Inc. was launched in 2014 to supply control system design, industrial automation integration, control system migration, and HMI design along with procurement, start up services, and long term client support.
Primary markets include the food, dairy, snack food, confectionery, beverage, pet food, pharmaceutical, packaging, industrial, chemical, plastics, minerals, cement, environmental, waste, and recycling. To learn more about Spiroflow visit their website, email info(at)spiroflowsystems(dot)com or call 704-246-0900.