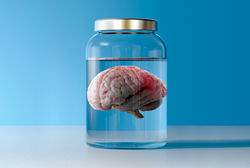 Warwickshire (PRWEB UK) 1 March 2016
Customer engagement specialists, Rant & Rave, have just published a new eBook called, "The Anatomy of a Great Customer Experience". The eBook challenges the idea that companies often believe that they are customer focused, when in fact, their customers wouldn't always agree.
Drawing on research by Daniel Kahneman, the piece looks in-depth at why memories play an important part in shaping how customers perceive a brand and why it is so important to capture feedback at the Moment of Truth®.
The eBook then suggests three tactics brands can use to help build customer experiences with memories in mind, such as reconsidering the approach to surveys, asking for feedback at the most important touchpoints and measuring the customer experience on revenue generation.
The Anatomy of a Great Customer Experience also explores:

Why there is a mismatch between how companies think they are performing when it comes to customer experience vs. how their customers feel about their experience with the brand
How one touchpoint along the customer journey can undermine a whole experience
The difference between a customer's 'Remembering Self' and their 'Experiencing Self' and how brands can take advantage of this when collecting customer feedback
Why giving customers a purpose can improve their perception of the overall experience
What defines a customer experience story and how knowing this can help brands to capture feedback at the most appropriate times throughout the customer journey
For access to the full eBook, The Anatomy of a Great Customer Experience, visit: http://ravingcontent.rantandrave.com/the-anatomy-of-a-great-customer-experience
About Rant & Rave
Rant & Rave was launched in 2000 and is a leading customer engagement specialist, counting half of the FTSE as clients. Its real-time technology lets brands proactively communicate with and listen to the voice of their customers so they can take real-time, inspired action.
To find out more about Rant & Rave visit http://www.rantandrave.com.