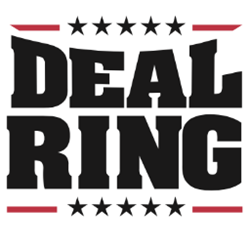 We are excited to introduce this new event format to the alternatives industry.
New York, NY (PRWEB) March 02, 2016
Hedge Connection, the leading platform for connecting fund managers with allocators in the alternatives industry, has announced their latest event, Deal Ring. On March 16th, at Morningstar Headquarters in Chicago, fund managers will pitch a panel of allocators called 'Ringmasters'. In the style of CNBC's Shark Tank, the managers hope to land a meeting with a Ringmaster to discuss their fund for a potential allocation.
Prior to the event, the fund managers will be coached by James Rosebush, Former Deputy Assistant to Ronald Reagan and Chief of Staff to Nancy Reagan. This valuable session will utilize presentation tips Mr. Rosebush developed while working for the great communicator. By showtime managers will have polished their presentation and have the confidence to make a powerful pitch to the Ringmasters.
All managers will be verified by Michael Merrigan, CEO of Shadmoor, a company that performs operational due diligence on hedge fund managers for institutional investors. Mr. Merrigan led the operational due diligence teams at major institutional investment platforms including General Motors Asset Management and Gottex Fund Management.
"We are excited to introduce this new event format to the alternatives industry. It is an amazing opportunity for a select group of fund managers to pitch allocators." says Hedge Connection CEO, Lisa Vioni. "We are honored to have such a prestigious line up of Ringmasters for our inaugural event. In addition, Jim Rosebush is a true pro and I am proud to have him as a partner and coach on Deal Ring."
The firms participating as Ringmasters include, Aon Hewitt Investment Consulting, Aurora Investment Management, Matrix Capital Advisors, Mesirow Advanced Strategies, and William Blair.
Each manager will have five minutes to make a presentation to the Ringmasters. During this time they will make their case for their strategy utilizing techniques learned during their session with Mr. Rosebush. The Ringmasters will ask the manager questions related to their pitch and then tell the manager whether or not they would like to have a meeting for a potential allocation or thy pass and why.
Using the Deal Ring mobile app, members of the audience are able to get involved and vote for their favorite manager. Following all presentations, the electronic votes will be tallied and the Audience Choice Award will be handed out to the winner. The evening will conclude with a cocktail reception.
Audience tickets are $75 and are onsale now at http://www.dealringlive.com
About Hedge Connection
Launched in 2005, Hedge Connection is a patented marketing platform for alternative investment managers as well as a robust information portal for accredited investors. Efficiently combining online introductions with live meetings, Hedge Connection has grown to become the most widely recognized, innovative and compliant marketing solution of its kind for the alternative industry.
The fund database provides investors with access to over 7,000 hedge funds, funds of funds and CTAs. The Boardroom, the alternative industry's leading socialized community, is woven into the fabric of the fund database and facilitates relationship building, networking, and the free-flow of information. Follow us on Twitter @hedgeconnection
###