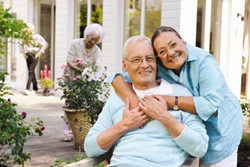 The more about the disease that is known the higher the chances of being able to help loved ones cope and manage their behavior.
Atascadero, CA (PRWEB) March 18, 2016
In a recent report, Paradise Valley Care, an assisted living facility in Atascadero, describes the little know side of Alzheimer's disease and dementia. To read the report, click here or see below:
The common misconception is that those diagnosed with Alzheimer's or dementia are seemingly sweet, slightly confused, but rather harmless seniors. However, there is a spectrum of other behaviors that may be a lot for family members to cope with.
Alzheimer's and dementia sufferers may have angry and at times uncontrollable outbursts, with physical outlasts not being uncommon. These could include striking out at others, throwing objects, or trying to destroy property around them. The report warns not to rush to judgment and assume that all patients with Alzheimer's or dementia exhibit these violent and aggressive behaviors. However, assisted living Atascadero community leaders, encourage family members to focus on the entire spectrum of behaviors and challenges to best help their elderly loved ones cope and adjust appropriately.
Paradise Valley Care Care professionals understand that dealing with a family member's unexpected Alzheimer's behaviors may be very stressful, but the report details three key tips to keep in mind.
Knowledge is power. Assisted living Atascadero medical professionals at Paradise Valley Care Care Care recommend that family members take the time to learn more about Alzheimer's and dementia. This includes better understanding the symptoms and what their loved one may be feeling. The more about the disease that is known the higher the chances of being able to help loved ones cope and manage their behavior. The thorough report further explains, "It is very important for all caregivers to remember that their loved one is not lashing out intentionally or trying deliberately to be difficult. To best manage their situation, empathy, open communication, and overall emotional support are key."
Find patterns and take note. From the report:
"This will involve being observant and partnering with caregivers and medical staff, if your loved one resides at an assisted living facility. If caregivers notice that loud situations, or during particular parts of the day, more aggressive behaviors start to emerge, then take note and try to help your loved one avoid these situations, when possible. If there are specific triggers these should be communicated to all caregivers so that a coordinated and consistent approach to behavior management is implemented."
"Be empathetic, within reason. This can be a slippery slope, but the report suggests that caregivers take time to reflect on the feelings and perspectives of their loved one. Above all, patience is vital in helping your loved one (and you) adjust to their new behavior. Take into account if your loved one has been placed in an assisted living facility. This transition can be difficult for many elderly adults as they feel a sense of abandonment by having to leave their long-time home and familiar surroundings."
Paradise Valley Care specializes in providing caring and welcoming assisted living environments for elderly adults diagnosed with Alzheimer's or dementia. To learn more about the support that is offered, contact Paradise Valley Care in Atascadero, Calif. at (805) 468-4141, or check them out on Yelp. It earned the title of "Best assisted living in Atascadero" by the A-Town Daily News.
Paradise Valley Care
9525 Gallina Ct
Atascadero, CA 93422
(805) 468-4141
Press release by Atascadero web design and marketing firm Access Publishing, 806 9th St. #2D, Paso Robles, CA 93446, (805) 226-9890.