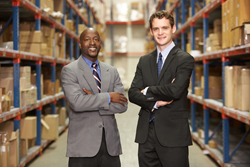 (PRWEB) March 01, 2016
Survey Says Small Business Owners in Major Cities are Optimistic and Looking for Cash Flow.
A recent survey by Allstate Insurance Company revealed that now is the time to own a small business. The Allstate Small Business Barometer measured results of 2,640 small business owners across 25 major U.S. cities to see how small businesses felt they were doing.
On a national level, 61 percent of small business owners felt successful, while across major cities, most cities rated their business health as "strong" or "solid" in their respective markets. 53 percent of those surveyed stated that now is the best time to be a small business owner, due to expansive technology leading to more clientele and the improving economy.
That survey by Allstate prompted Merchant Cash USA to survey small business owners throughout those same 25 major cities, to see if they had ever considered going the alternative financing route (if they hadn't already), and to see what the top reasons to turn to an alternative lender would be. Merchant Cash USA surveyed 1,847 small business owners throughout U.S. cities through a third-party email and social media campaign.
The results of the survey are listed below. Cities are listed in alphabetical order. Each city's most popular survey response on "Top Reason to Get a Cash Advance" is adjacent.
Major Cities and Reasons to Get a Cash Advance (Survey Results of 1,847 respondents)
1. Atlanta – Denied Bank Loan
2. Boston – Renovation
3. Chicago - Taxes
4. Cincinnati – Denied Bank Loan
5. Cleveland – Cash Flow
6. Dallas - Equipment
7. Denver – Inventory
8. Detroit – Renovation
9. Houston – Denied Bank Loan
10. Indianapolis – Advertising
11. Los Angeles – Denied Bank Loan
12. Miami – Opening New Locations
13. Minneapolis – Taxes
14. Nashville – Cash Flow
15. New York – Denied Bank Loan
16. Orlando – Inventory
17. Philadelphia – Equipment
18. Phoenix – Advertising
19. Portland – Hiring Personnel
20. Sacramento - Taxes
21. San Francisco - Taxes
22. Seattle - Renovation
23. St. Louis – Cash Flow
24. Tampa – Cash Flow
25. Washington, DC – Denied Bank Loan
The top three reasons to get a cash advance were: denied a bank loan, needed the money for tax purposes, and for cash flow issues. Small business owners in Atlanta, Cincinnati, Houston, Los Angeles, New York, and Washington, DC cited that they were denied a traditional bank loan, and that's why alternative financing seemed like a feasible opportunity to get a lump sum of cash.
Alternative financing is quickly becoming one of the top ways small business owners get funding. Today, most traditional banks won't even consider giving out a business loan that is less than $200,000. This leaves many business owners, who are looking for a smaller amount of cash, out of luck. Merchant cash advances are quickly becoming one of the top ways business owners can get lower amounts of fast capital to help expand their business or in case of a business emergency.
"It's great to hear that these major 25 cities are optimistic about the business strength of small business in America," says the Chief Communications Officer of Merchant Cash USA Darrin Landau. "Many business owners turn to a cash advance for a variety of reasons. If they live in a state that has higher taxes, that could be an indicator. While not surprisingly, most major cities note that they were denied a tradition bank loan. Getting a bank loan after the recession in 2008, has been anything but easy for business owners."
About Merchant Cash USA
Merchant Cash USA was founded in 2015 to help businesses grow by obtaining the cash flow they need. The organization's mission is to offer small to medium size business owners cash advances without the hassle of big bank requirements. Visit merchcash.com to find out more of follow us on social media. Facebook and Google Plus: Merchant Cash USA and Twitter: @merchcash.