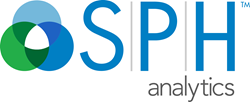 "Our regulatory and elective survey portfolio offers providers and health plans a way to meet mandated reporting requirement and take action to drive improvement." Robert Davis, SPHA Senior Vice President of Product Management and Marketing
Alpharetta, Georgia (PRWEB) March 02, 2016
SPH Analytics announced today that they have earned interim approval to administer the Home Health Consumer Assessment of Healthcare Providers and Systems (CAHPS®) survey. The action analytics leader was recognized as the fourth largest patient satisfaction measurement firm by Modern Healthcare in November 2015; the addition of HHCAHPS increases the company's CAHPS offerings to eleven.
"The growing number of CAHPS surveys demonstrate the importance of patient satisfaction in the pay-for-performance healthcare landscape," said Robert Davis, Senior Vice President of Product Management and Marketing at SPH Analytics. "It is important for us to help providers understand the patient experience across the continuum of care. Our regulatory and elective survey portfolio offers providers and health plans a way to meet mandated reporting requirement and take action to drive improvement."
SPH Analytics (SPHA) will be able to administer the Home Health CAHPS (HHCAHPS) during the interim period while undergoing training and certification. Home health providers who serve more than 60 patients in a year must contract with an approved HHCAHPS provider. The results are used to calculate Medicare annual payments and are posted to the http://www.homehealthcahps.org website where patients and their caregivers can research publicly reported information.
SPHA offers a strong portfolio of CMS, CAHPS, and elective surveys as well as patient experience analytics and population health analytics that provide risk stratification, support patient engagement, and guide process improvement to help clinicians, hospitals, and health plans meet the goals of the Quadruple Aim.
CAHPS is a registered trademark of the Agency for Healthcare Research and Quality
About SPH Analytics
SPH Analytics (SPHA) is a leader in action analytics, providing best-in-class solutions and transformative technologies for provider, payer, and health networks. By providing powerful applications, analytics, healthcare surveys, call center services, and consulting, SPHA solutions lead the way for the next generation of healthcare. SPHA enables clients to increase member and patient satisfaction, improve population health, drive patient engagement, and reduce overall cost of care. SPHA solutions incorporate an engaging social-media style user experience, optimized for mobility and communication, to measure data, create easy-to-understand analytics, and empower action.
Founded through the merger of Voyance, MDdatacor, Archimedes Clinical Analytics, and The Myers Group, SPH Analytics is based in Alpharetta, GA, with offices in Branford, CT, San Francisco, CA, Nashville, TN, and Duluth, GA. SPH Analytics is a member of the $3 billion Symphony Technology Group. For more information, call 1-866-460-5681 or visit SPHAnalytics.com.