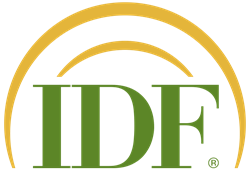 IDF is excited to demonstrate our most recent flavors at the RCA Conference, because they have the potential to make a huge impact on food and flavor trends in 2016.
Springfield, Mo. (PRWEB) March 02, 2016
International Dehydrated Foods, Inc. (IDF™) announced recently it will sponsor the 2016 RCA Conference & Culinology® Expo, held March 8 to 11. IDF will showcase several tasty chicken broths and launch new IDF products that cater to recent and upcoming food trends.
IDF can be found at booth 406 and will showcase several concentrated chicken broth products by way of a "Broth Bar," including IDF's newly branded Umami Gold™ Frozen Chicken Broth. "Umami Gold broth is our most popular chicken broth because it uniquely delivers a rich, clean umami chicken flavor. We feel this new brand captures why IDF customers and chefs love and trust this product," said Stephanie Lynch, IDF VP Technology, Sales and Marketing. "We believe attendees are going to enjoy the versatility we will display with our "Broth Bar" and the use of savory chicken broth as a fun and sippable beverage," said IDF Marketing and Communications Manager Erin Danastasio. "Our own Chef Rob developed these fun and trendy broth flavor profiles that are really inspiring for new applications." Besides the "Broth Bar," IDF™ will be showing samples of two new products crafted from natural chicken ingredients: Fondation™, a new concentrated chicken broth product that delivers a delicious and fast way to achieve a rich savory flavor, without the time as well as IDF® Chicken Butter™, which is IDF's classic chicken fat that features a characteristic golden color and buttery flavor.
Danastasio went on to explain why the RCA Conference & Culinology® Expo is a favorite event for IDF year after year. "We're always excited to showcase our culinary expertise by demonstrating our most recent flavors and ideas because they have the potential to make a huge impact on food and flavor trends," she said.
This year's RCA Annual Conference and Culinology Expo will be held at the Colorado Convention Center on 700 14th Street in Denver from March 8 to 11.
For more information about IDF's naturally complete ingredients, visit idf.com or contact Erin Danastasio at edanastasio(at)idf(dot)com. For additional details on the 2016 RCA Annual Conference, visit culinology.org.