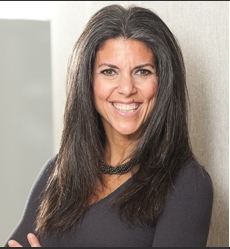 Scotch Plains, NJ (PRWEB) February 29, 2016
Dr. Patricia DeSalvo of DeSalvo Dental was recently reviewed and approved as an NJ Top Dentist! DeSalvo Dental has provided personalized dental care to thousands of families. Their patients come from near and far to experience the warm, individualized care they provide. They pride themselves in utilizing the most modern equipment and methods available.
In order to provide nothing but the best to their patients, their office uses state-of-the-art technologies in all their procedures. These new technologies allow them to detect dental concerns at early stages, treat patients' dental issues with precision, and provide stunning and customized restorations. Their premium dental software system maximizes patient time and their office efficiency. When a patient visits their office they can be confident that they are receiving the finest and most advanced in dental care.
Dr. DeSalvo's specialties range from routine dental care for the whole family to cosmetic dentistry that includes veneers, porcelain inlays, onlays, crowns and whitening. Dr. DeSalvo is a graduate of the University of Medicine and Dentistry of New Jersey, with subsequent training at Hackensack University Medical Center. She is a familiar figure in local school districts, where she often volunteers to convey the importance of daily preventive care.
"Working together with my associates, an orthodontist, periodontist and endodontist, we strive to treat each patient individually to meet all their needs and goals," states Dr. DeSalvo, whose patients range in age from 4 to 84.
Patient education is at the forefront of the new practice. During a visit, not only will Dr. DeSalvo explain the procedure, but will show you with a digital intraoral camera and a computerized patient education system called GURU. This greatly helps the patient make informed dental decisions.
In addition, the practice uses digital x-rays, which provide less radiation and more comfort to the patient. Dr. DeSalvo provides pain-free laser dentistry with a state-of-the-art BIOLASE laser system.
Dr. DeSalvo also believes that every patient should be routinely screened for oral cancer and has equipped the office with a non-invasive oral cancer screening system called VELscope.
Some additional services she provides are:
Bonding
Orthodontics
Crowns & Bridges
Night Guards
Dental Cleaning
Dentures
Extractions
Fillings
Implant Restoration
Root Canal
Sealants
Veneers
Whitening
Technologies at the office:
Paperless Charting
Auto Appointment Reminders
Digital Imaging
Digital X-Rays
Electronic Claims
Intraoral Camera
Dr. DeSalvo is conveniently located in Englewood, New Jersey. To learn more about Dr. DeSalvo please follow the link below to her online profile: http://njtopdocs.com/nj-dentists/desalvo-dental/
About Us
NJ Top Dentists is a comprehensive information resource of Top Doctors, Dentists and Hospitals. We are profiling over 900 Healthcare Providers and have made it convenient for you to find them.
NJ Top Dentists allows patients to "meet" these providers online before making their appointment.
For more information, visit http://www.NJTopDocs.com.
You can also follow us on Facebook – Twitter – YouTube