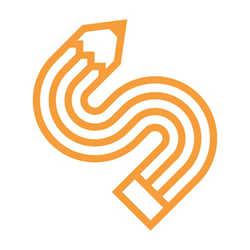 Getting our site up and running with Clever and Schoolrunner was a smooth and quick process.
Denver, Colorado (PRWEB) March 01, 2016
Schoolrunner, the all-in-one school data-centered solution, announced today that it has partnered with Clever to provide a simple integration and implementation solution to K-12 schools across the country.
Schoolrunner's goal is to help schools build strong communities centered on data. By partnering with teachers and schools, Schoolrunner provides a highly configurable system that tracks and measures what they care about most. As a home for academic, behavioral, cultural, and demographic information, Schoolrunner believes in a holistic view of student data. Its secure platform serves more than 50 schools, helping them to gain actionable insights via strong data, with some schools already taking advantage of the new partnership with Clever.
More than a third of K-12 schools in the United States have adopted Clever's technology to deploy learning apps in their classrooms while keeping their student data secure. At a time when technology adoption is exploding in schools, Clever is now empowering more than 44,000 schools to maintain the highest standards of student privacy and security.
"Our new partnership with Clever allows us to achieve our goal of true Student Information System agnosticism," says Chris Franks, Head of Growth at Schoolrunner. "We can now get a new client up and running and on their way to powerful data analysis in a matter of hours."
Clever is a software platform utilized by K-12 school districts to simplify and secure the process of creating accounts with learning applications. Clever addresses two primary issues: First, it creates a secure channel for districts to provide student roster data (student name, grade level, class name, etc.) to learning application vendors. Second, schools use Clever to provide a single sign-on experience for students, which means they only need to sign in one time for all of the apps they use.
"Getting our site up and running with Clever and Schoolrunner was a smooth and quick process," says Ashley Beckner, Director of Finance and Strategy at Bricolage Academy. "The Schoolrunner team was extremely responsive and helpful."
"Technology has tremendous potential to make education more personalized, but none of it will come to pass if we don't set higher standards for student data privacy and security," says Dan Carroll, Co-founder and Chief Product Officer at Clever. "EdTech needs to be far more secure than the levels we tolerate as consumers."
Today, Clever is used by:
● 44,000 schools, and growing at a rate of 1,000 schools per week during 2015's back-to-school season
● 20 million students and teachers
● 78 of the nation's largest 100 school districts
● 200 educational applications
More information on school districts working with Clever can be found at clever.com/schools.
About Schoolrunner
Founded in 2012, Schoolrunner is a comprehensive student data system that gives teachers and schools one place to track everything they care about. Built through a partnership with real-world users, Schoolrunner continues to incorporate educator feedback to build a community that includes administrators, teachers, parents, and students. Spreading by word of mouth, Schoolrunner now works with high-performing schools in San Francisco, Boston, Houston, Chicago, Newark, New Orleans, Memphis, Nashville, Jackson, and Bridgeport. Schoolrunner is a proud signatory of the Future of Privacy Forum's Student Privacy Pledge, and founder Charlie Coglianese was recently named a finalist for ColoradoBiz Magazine's Entrepreneur of the Year Award. Visit them at home.schoolrunner.org.
About Clever
Clever was founded in 2012 by educators and technologists who knew that widely available educational apps could improve both teaching and learning, but that tools to deploy and secure the applications were simply unavailable. Today, more than 44,000 K-12 schools in the U.S. trust Clever to secure their student data as they adopt learning apps in the classroom. For more information on Clever, visit clever.com.
Media contacts:
Kevin Acocella
Clever Communications
877-578-5572 x142
press(at)clever(dot)com
Beth Samek
Schoolrunner
(720) 638-2270
bsamek(at)schoolrunner(dot)org