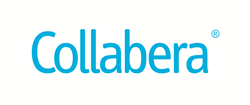 Morristown, NJ (PRWEB) March 01, 2016
Collabera, a global leader in IT staffing and services, today announced it was recognized as a 2016 Best Staffing Firm to Work For in the large staffing firms category for North America. The award is given annually by Staffing Industry Analysts (SIA), the global advisor on staffing and workforce solutions, and recognizes employers for their top performance in engaging their employees and creating a workplace conducive to talent development, enjoyment, collaboration and productivity. The winners were recognized at the 25th annual Staffing Industry Analysts' Executive Forum at the Arizona Biltmore in Phoenix, AZ.
The winners represent companies who scored in the top quartile in each of the categories. The categories comprise North American firms with 10 to 20 internal employees, firms with 21 to 50 internal employees, firms with 51 to 200 employees, and firms with over 200 employees; smaller and larger UK firms; and Best Staffing Company to Temp/Contract for.
Collabera, a U.S. based global staffing firm, has been a leading provider of IT staffing and services for over 25 years. With approximately 12,000 employees and over 40 offices across the globe, Collabera is focused on partnering with clients to help grow and manage the most important aspect of their business, the workforce. For consultants and employees, the firm provides an enriching opportunity for professional growth and advancement opportunities while maintaining a positive work culture.
"This fifth consecutive 'Best Staffing Firms to Work For' award from Staffing Industry Analysts highlights the extensive contributions of our 12,000 employees, who actively work to ensure Collabera continues to create an outstanding environment and experience for clients, consultants, and employees alike," said Hiten Patel, Chairman, Collabera.
"All of the organizations included as winners this year should be congratulated as the best of the best. These companies are leading the way in championing the employee engagement and internal alignment essential for successful and sustainable businesses," said Barry Asin, president of SIA. "Above all, each recognize the true value in their people and is bringing this forward in their practices across the workforce ecosystem."
Over 300 firms sought participation in the program this year, which was conducted by SIA in conjunction with Quantum Workplace, an Omaha, NE-based company. Internal employees at each firm were asked to complete a 40-question online survey that measured 10 key engagement categories focusing on items including teamwork, trust in senior leaders, feeling valued, manager effectiveness, compensation and benefits. There is no charge for participation and companies completing the survey receive a report highlighting their firm's results.
In order to gather statistically sound results, participating companies must have reached a minimum level of employee participation, based on their total number of employees. Companies were ranked in each size category according to their overall score. Winners were chosen based entirely on the survey results.
About Collabera
With more than 12,000 professionals across three continents and over 40 offices, Collabera offers comprehensive, cost-effective IT staffing & services. The company provides Fortune 500 and mid-size companies with high quality IT resources to meet talent needs through Staff Augmentation, Global Talent Management, Value Added Services through CLASS (Competency Leveraged Advanced Staffing & Solutions) Direct Hire Services, and Vendor Management Programs.
Collabera has been a leader in IT staffing for over 25 years and is one of the largest diversity IT staffing firms in the industry. They are known for their high-touch, customer-centric approach, offering their clients unmatched quality, responsiveness, and flexibility. With a high client satisfaction rate, Collabera goes above and beyond traditional staffing services by providing streamlined execution, highly efficient service and exceptional talent management. For more information on Collabera visit http://www.collabera.com.
SIA is the Global Advisor on Staffing and Workforce Solutions
Elevating the Workforce Solutions Ecosystem
Founded in 1989, SIA is the global advisor on staffing and workforce solutions. Our proprietary research covers all categories of employed and non-employed work including temporary staffing, independent contracting and other types of contingent labor. SIA's independent and objective analysis provides insights into the services and suppliers operating in the workforce solutions ecosystem including staffing firms, managed service providers, recruitment process outsourcers, payrolling/compliance firms and talent acquisition technology specialists such as vendor management systems, online staffing platforms, crowdsourcing and online work services. We also provide training and accreditation with our unique Certified Contingent Workforce Professional (CCWP) program.
Known for our award-winning content, data, support tools, publications, executive conferences and events, we help both suppliers and buyers of workforce solutions make better-informed decisions that improve business results and minimize risk. As a division of the international business media company, Crain Communications Inc., SIA is headquartered in Mountain View, California, with offices in London, England.