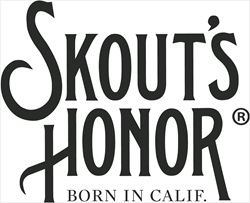 "Our partnership with Pet Valu...signifies a whole new international presence for our brand, while expanding our footprint significantly across key regions in the United States," Macon Brock, President and Co-Founder for Skout's Honor
Irvine, Calif. (PRWEB) March 01, 2016
Skout's Honor, the line of BETTER, FASTER and STRONGER cleaning solutions for everyday pet stain and odor problems, today announced that it has broken into the international retail market through a new partnership with Pet Valu. Pet Valu is one of the fastest-growing retail chains in the world and one of the largest retail operations in North America dedicated to providing families with food and supplies for their pets.
The Pet Valu family of stores includes Pet Valu, Paulmac's Pet Food, Jack's Pets, Bosley's, Tisol and Total Pet – with more than 700 stores in local communities across Canada, Northeastern and Midwest United States. Specific states include Connecticut, Delaware, Indiana, Kentucky, Maryland, New Jersey, New York, Ohio, Pennsylvania, Rhode Island, Virginia, Washington DC and West Virginia.
Starting in April 2016, Pet Valu locations will begin offering the complete Skout's Honor product line, including: Stain & Odor Remover, Odor Eliminator, Urine Destroyer, Litter Box Deodorizer, Patio Cleaner & Deodorizer and Cat Urine & Odor Destroyer.
"Our partnership with Pet Valu is an exciting one because it signifies a whole new international presence for our brand, while expanding our footprint significantly across key regions in the United States," said Macon Brock, President and Co-Founder of Skout's Honor. "We're thrilled to be able to introduce our products to pet owners in Canada – and we are very happy to align ourselves with a retailer with such a strong commitment to quality, customer service and supporting local pets in need."
Pet Valu's philosophy is to provide pet owners with the best selection of pet care items at competitive prices, together with friendly customer service. All of their stores are dedicated to helping local pets in need, and they partner with local shelters, rescues and charities for adoption events, in-store adoption and pet food bank programs, as well as through their national donation drives and fundraising campaigns.
With social responsibility and conscious consumerism as a core company value, Skout's Honor is proud to carry out its Skout's Paw Pledge, which donates a day's worth of food for a shelter animal in need with every product sold, empowering pet owners to do more with each purchase.
Skout's Honor products work better, faster and stronger than other leading products in their category, partially due to its BioKore™ technology, which provides environmentally and socially conscious cleaning solutions. Each product comes in a 32 oz. spray bottle for $14.99 each (US) and $19.99 each (Canada). For specific retail locations, please visit the store locator.
About Skout's Honor
Skout's Honor is a company based in Irvine, Calif. that offers high-quality household pet cleaning products including a Stain & Odor Remover, Odor Eliminator, Urine Destroyer, Litter Box Deodorizer, Cat Urine & Odor Destroyer and Patio Cleaner & Deodorizer. Founded by a team of animal lovers and proud pet owners, the company created its "Skout's Paw Pledge," and donates a day's worth of food for a shelter animal in need with every product sold. In addition to being available at a variety of pet specialty retailers nationwide, the entire line of next generation green cleaning products is available for purchase on Amazon.com or the Skout's Honor website. For more information on the products and for specific retailers, please visit SkoutsHonor.com