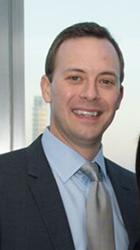 Irving, Texas (PRWEB) March 02, 2016
Mark E. Jones, Chairman and CEO of Goosehead Insurance, is pleased to announce that Michael C. Colby has been appointed President and Chief Operating Officer of the company. He will continue to report to Mr. Jones in this capacity.
Mr. Jones commented, "Mike has been joined at the hip with me for the past decade and has developed into an extraordinary executive, manager and leader. It has been a thrill to see him excel regardless of the challenge thrown his way. He has extraordinary natural talent and is thoughtful and inspirational to our team of corporate employees and members of our franchise network. I am certain he will continue to perform at the very highest level as we take our company to the leadership position in the personal lines insurance distribution space."
"We have changed the basis of competition for Goosehead; we bring to the battle an incomparable pool of talent, strategic focus and tools that allow us to win convincingly, ongoing investment in industry-leading systems and a service function and other back office support operations second to none. This will continue as we widen the already considerable strategic gap between Goosehead and our competitors. It's an honor and privilege to serve our great people and clients as President and COO," said Mr. Colby.
Mr. Colby began his career with KPMG and joined Goosehead in 2006. He holds a BBA in Accounting and an MS in Finance from Texas A&M University. He is also a Certified Public Accountant.
About Goosehead Insurance
Founded in 2003, Goosehead Insurance is one the largest and fastest growing personal lines insurance agencies in America with clients in over 40 states. All growth has been organic; the company has made no acquisitions. In 2012, the company began franchising to complement its corporate agency. Franchise partners gain access to Goosehead's world-class back office and proprietary methodologies for rapidly building an insurance agency through organic growth. In four short years, the company has grown to more than 170 franchise locations (and expects to add at least 90 new locations in 2016), making it one of the nation's largest and fastest growing franchise insurance businesses. Goosehead currently offers franchise opportunities to insurance entrepreneurs in Texas, Virginia, Florida and California.