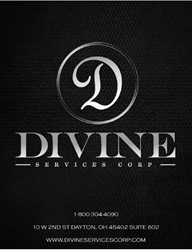 Cincinnati, Ohio (PRWEB) March 01, 2016
Divine Services today announced it will be launching its "On Demand" app in downtown Cincinnati in a few weeks. Divine Services Corp. is a growing traditional and on-demand valet parking service for downtown Cincinnati. Divine Services moved its corporate headquarters to Cincinnati last year. Divine Services currently offers traditional valet services in three different cities, and will be launching their on demand services in Cincinnati in the next few weeks, followed by aggressive multiple city launches. In addition to its traditional valet offerings, Divine Services plans to disrupt the current parking industry with an on demand service that takes a more modern approach to valet services, allowing their customers to drop off or pick up their vehicle, anywhere within the service area via smart phone app. As Divine Services expands, plans for additional services such as unlimited monthly parking, designated driving, and other car services will be added on. Divine Services plans to use the investment for working capital and development.
"We are catering to individuals and businesses downtown, offering a solution for communities that extends beyond simply parking a car," said Cody Bratton, CEO of Divine Services Corp. "We have a team of well-trained, professional valets that want to eliminate any worry that our clients might have about their vehicles. We have invested significantly in our culture, brand, technology, processes, and training to ensure that we provide a memorable experience every time. From our staff's appearance and scooters, to drop-off and pick-up anywhere in the city, we want our customers to feel like celebrities when they use our services."
Bratton added, "I was told that the time frame to get a deal done in Cincinnati was not ideal, but I felt the process was rather quick. I have found tremendous value in working with QCA because they bring so much more to the table than money. I'm looking for guidance and coaching, and there have been fewer bumps in the road because of QCA."
Divine Service valets can be requested anywhere in the Downtown Cincinnati area by simply dropping a pin in the Divine mobile app. One of Divine Services "talent" will be waiting to drive your car to one of their secure designated parking garages. The car will be returned to the customer with another pin drop in the app. Once the customer is ready for their car retrieval, they can drop another pin at the desired location and have it returned at their convenience. Being able to park your car and pick it up in two different locations makes for a more seamless night out. Divine Services has also begun placing "hotspots" around the city, also serving as traditional valet stands. This allows an individual to retrieve their car from any of these locations without the use of the app.
"Divine has built its business on a culture that focuses on quality, accountability and execution," said Randy Cantor, QCA lead investor and Divine Services board member. "Queen City Angels and Divine's Board of Directors are fully confident that the company's management team will execute successfully. With a culture established, Cody and his team are moving forward with an aggressive game plan that includes expanded services and markets that will really help the company grow. Divine Services understands that this business is not about parking cars. It's about delivering an experience that customers will want again and again. We look forward to helping Cody along this journey." Cantor added, "QCA is pleased to have partnered with Northern Kentucky based Connetic Ventures in funding Divine".
"We welcome Divine Services as an innovative approach to valet parking," said David Ginsburg, president and CEO of Downtown Cincinnati Inc. "Downtown is experiencing enormous growth as a destination for those who want to live, work, shop, play, and visit. Divine promises an enhanced level of service and flexibility that will enable more people to enjoy all that downtown has to offer."
"Divine is a great example of a company that identified an industry ripe for disruption and has established a business model to aggressively pursue success," said Wendy Lea, CEO of Cintrifuse, a startup catalyst organization based in Cincinnati. "I am impressed with what Cody and his team have accomplished so far. The team is coachable, willing to accept ideas, and eager to succeed. All of which gives me confidence that Divine Service will continue to grow. We're proud to have them in #StartupCincy."
"Divine has built its business focusing on the right people doing the right things in a culture based on the pursuit of excellence and customer service, and so far, it has executed successfully," said Pat Dorsey, First Billing Services CEO, long term mentor for Cody and Divine board member. "We were very interested in expanding our services into the Sharing Economy, and we were quite impressed with Cody's vision and his customer service oriented culture.
About Queen City Angels
The Queen City Angels (QCA) is a group of more than 50 experienced accredited investors who provide funding, support and guidance to early-stage growth companies in the Cincinnati area and surrounding region. QCA members, which include former C-level executives and entrepreneurs, draw from their personal operating and management experience to evaluate opportunities and provide on-going mentoring to young businesses with exceptional growth potential. Since 2000, QCA members have directly invested more than $45 million in 75 portfolio companies, which have collectively raised over $350 million. CB Insight recently ranked QCA second out of 370 national angel organizations. For additional information, visit http://www.qca.com.