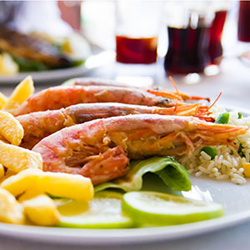 (PRWEB) February 29, 2016
"We often see the need for someone else to do some of the work when entertaining, especially if food is required for a large group of friends or associates," said Joseph Ferriolo, Director at Wise Business Plans. "We can also be depended on to work at securing success for catering companies with our newly launched menu design services, and, as always, our expertly prepared business plans can assist caterers in meeting current and future financial goals."
Wise Business Plans' Design Services professionals can create menus for any size of catering or food service company, Ferriolo said, while new management consulting and educational series resources are also currently being reviewed to ensure that they are of use to this thriving industry.
In addition, Wise writers are professionals with years of extensive business-writing experience, and all business plans are custom tailored to each particular business. The Wise team will consult with and provide valuable business knowledge to each client on how best to present both dishes and ideas.
"Having an event catered really contributes to our ability to relax and enjoy our guests when entertaining, and that can mean the difference between a nice gathering and a great party. Wise can give that same sense of well being to your business by fulfilling all your business planning needs in an ethical, professional manner," said Ferriolo.
Wise Business Plans (http://www.wisebusinessplans.com), staffed with professional MBA writers, researchers and financial experts, is a trusted partner for businesses across a broad spectrum of products and services. Our mission is to empower our clients to make the best possible business decisions, boost company performance and facilitate their funding success by laying the groundwork for strong businesses that excite, inspire and retain talented and exceptional employees.