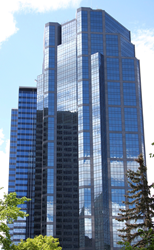 Our exclusive venue has created a detailed and specifically chosen group of institutional as well as private collectors, artists, and dealers for our Contemporary Art Services
New York, NY (PRWEB) March 02, 2016
SEI Club, an elite matchmaking/dating venue and private club for the most sophisticated members of society, this week announced they will also provide Contemporary Art Services for establishing direct access to some of the world's most captivating and authentic art. A respected and reputable matchmaking company, SEI Club will draw on the enormous and widespread affluence of their members to form a prestigious group of art enthusiasts, buyers, and acquaintances.
"Our exclusive venue has created a detailed and specifically chosen group of institutional as well as private collectors, artists, and dealers for our Contemporary Art Services," said an SEI Club spokesperson. "By bringing these profound groups of people together, we will host private and members-only auctions, with a quality art selection not available anywhere else. We're utilizing the enormous network built through SEI Club to bring the finer things in life right to our valued member's fingertips."
These auctions will allow members to directly bid and purchase art from other member's collections, as well as place their own Contemporary Art up for sale. SEI Club members are among the ranks of some of the most successful, cultured, and respected people in the world. Artistry of superior mastery, catering to the tastes of the highest echelon, will be on display at these auctions.
"It's so important to sit back and enjoy the finer, beautiful things in life," said the club spokesperson. "We want this art connection to encourage the transportation and diffusion of refined art throughout the world. Art is meant to be shared and viewed by millions – we want to help spread it among our dedicated clients and beyond."
On the SEI Club Platform, members will find detailed listings for paintings, sculptures and photography. Members can submit their art for private auctions right on the website, and follow the course of the sale directly from their laptops or mobile devices. If members want a little more privacy through the process, they even have an option for Private Sales, ensuring their identity and engagements remain quiet. SEI Club will facilitate the sale and follow through with the transaction while the private bidder keeps their anonymity.
"We know not everyone wants their identity revealed when it comes to high-class art auctions," said a club spokesperson. "That's why we're providing a private and anonymous option for members who are interested in selling a beloved piece of Contemporary Art. Whether you're comfortable with putting your name to a sale or not, SEI Club is here to bring sophisticated art lovers and enthusiasts from around the world together by establishing one-of-a-kind professional Contemporary Art Services."
SEI Club's art services are reserved for members only. On their easy to use website, interested viewers can apply for membership and get one step closer to partaking in the best art displays and auctions available.
For more information, or to get started with SEI Club's Contemporary Art Services, visit the club website.
About SEI Club:
SEI Club also provides private matchmaking and dating memberships. More information including membership reviews can be found here: SEI Club Reviews
Reviews for the elite matchmaking and dating service can be found here: SEI Club Reviews
Dating advice that the club provides during complimentary forums for young people can be found here: SEI Club Reviews
And dating advice for the public and for interested members can be found here: SEI Club