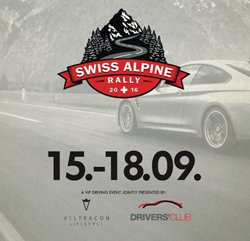 The elegance of Veltracon, my choice luxury service provider, combined with the precision of the Drivers Club of Switzerland is certainly appetizing to me", says Mr. T. Greys, "one thing is for sure, these guys do things right and never disappoint.
(PRWEB) March 01, 2016
This Summer, the Drivers Club of Switzerland and Veltracon Lifestyle Services are teaming up to offer a unique driving experience paired with luxury hotels and fine dining across the Swiss Alps.
The itinerary will take the participants to the cities of Lucerne, Zürich, Andermatt, Crans Montana and Geneva, while driving some of the most thrilling and scenic roads in the world like the Furkapass.
Along the three-day drive, the guests will experience carefully selected five star spa and wellness hotels such as the Chedi in Andermatt, the Crans Ambassador in Crans Montana, as well as Villa Honegg near Lucerne. One of the highlights will be a stop at the factory of one of Switzerland's finest watchmakers.
The Swiss Alpine Rally is also teaming up with one of the most renowned luxury car makers in the world to add additional excitement to this event. Participants will now be able to test their cars limits, when they spend a day driving on a private airfield!
The rally will be limited to 25 participant cars (max. 50 guests) so be sure to inquire quickly. Veltracon Lifestyle and the Drivers Club intend to offer the possibility for guests to drive their own cars, or to take one of the cars made available exclusively for the rally.
"I love everything luxury and automotive and appreciate all conversation relating to it" says Austin Young, a founder of Veltracon Lifestyle. He urges potential driving and car enthusiasts interested in this luxury thrill ride of a lifetime to contact him by their choice of means.
Austin can be reach by phone at +1.954.856.5880 or email at austin@veltracon.com