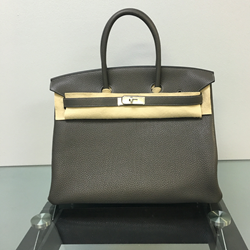 I bought my bag on HermesBirkins.com!!!
(PRWEB) March 01, 2016
Lifestyle Managers - The Gatekeepers of Exclusivity
Veltracon Lifestyle, celebrating consistent growth in both its network and client base, virtually opens its doors to those who like enjoying the finer things in life. The concept of the concierge outside of its natural habitat, like a hotel or residence, is not something groundbreaking. That's why Veltracon goes above and beyond the simple tasks of a normal concierge service. It is more of an exclusive club for anyone who feels that time is more valuable than money.
With that in mind, Veltracon Lifestyle has set its sights on a new venture, http://www.hermesbirkins.com, making the notoriously hard to get Hermes Birkin severely less evasive. Having secured these luxury handbags regularly for their clients, obtaining any requested style can be handled quickly and efficiently.
"We always have Birkins on hand in both our U.S. and European headquarters for those who do not want to wait, though the real thrill and reward comes from tracing down a specific size, color, and material as we recently did in record time" says Scott Svarney. If you know Birkins, then you will be surprised to hear that Veltracon was able to locate an Electric Blue Birkin 35cm, in less than 15 minutes after the initial request came in!
So in short, if you want a car, a plane, a yacht, a Birkin, or anything else for that matter. These lifestyle managers will get it done at the best possible market price and in the shortest period of time. If you really want it - Veltracon will get it for you.
The discerning individual looks to Veltracon for their luxury fix. There are no empty promises at Veltracon. When you meet these gentlemen, you know that they mean business. Naturally, the founders, who handle each account, and each request personally, are always at your disposal, 24 hours a day, seven days a week.
For more information contact:
Austin Young & Scott Svarney
Veltracon LLC
1100 NW 54th Street
Fort Lauderdale, 33309
Phone: 954-856-5880
Email: lifestyle(at)veltracon(dot)com
Website: http://www.veltracon.com