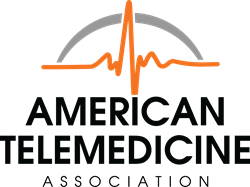 WASHINGTON, DC (PRWEB) March 07, 2016
Authorities from the nation's largest health systems, leaders of most influential medical societies and nationally recognized technology experts are included in a compelling slate of speakers at the Annual Conference and Tradeshow of American Telemedicine Association, May 14-17 in Minneapolis.
Featured speakers include:

John Noseworthy, MD, CEO, Mayo Clinic
David Shulkin, MD, Under Secretary for Health, United States Veterans Administration
Nicholas Negroponte, Founder, MIT Media Lab
Reed Tuckson, MD, Tuckson Health Communications, former Chief of Medical Affairs of UnitedHealth Group
James Peake, MD, LTG (Ret.), Vice President of CGI, former United States Secretary of Veterans Affairs
Jack Resneck, Jr., MD, Board of Directors, American Medical Association
These keynotes are part of a scientific program that includes over 600 peer reviewed presentations on all aspects of the field including telehealth, connected care, mobile health and remote monitoring. "We are thrilled to include a slate of phenomenal leaders at this year's annual conference," said Jonathan Linkous, CEO, American Telemedicine Association. "These individuals are leaders in their fields and their collective wisdom will help attendees better understand the opportunities and details surrounding the exploding field of telemedicine. ATA 2016 is much more than a conference – it's a community, and we welcome all who are interested in it to join with us in Minneapolis."
This year's annual conference and tradeshow will attract more than 6,000 telehealth-focused professionals. Conference highlights include the largest educational program and the largest tradeshow in the world focused on telemedicine, mhealth and related areas of remote healthcare delivery, private lunches with distinguished experts and a new, learning-focused Experience Zone for conference attendees.
Additional Information
About the American Telemedicine Association
The American Telemedicine Association is the leading international resource and advocate promoting the use of advanced remote medical technologies. ATA and its diverse membership work to fully integrate telemedicine into healthcare systems to improve quality, equity, and affordability of healthcare throughout the world. Established in 1993, ATA is headquartered in Washington, DC.