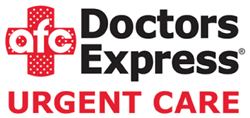 Many urgent care 'chain clinics' in our region offer high volume care. We know most Oregonians don't want to be a number.
Beaverton, OR (PRWEB) March 01, 2016
AFC Doctors Express Portland is proud to announce the launch of their fourth clinic in the Portland area.
Scheduled to open in May 2016, the new urgent care clinic will be in Beaverton, located at 14278 Southwest Allen Boulevard near the intersection of Allen and Murray Boulevard. It will be open from 8 a.m. to 8 p.m. Monday through Friday and 9 a.m. to 6 p.m. on Saturdays and Sundays. This is just beginning for AFC Doctors Express Portland as far as growth goes.They have plans to open several more new clinics in 2016 and 2017.
"We see our purpose as improving the lives of every person we touch through high quality, dignified, and compassionate care. Many urgent care 'chain clinics' in our region offer high volume care. We know most Oregonians don't want to be a number. Our certified physicians offer more expertise to patients who may be looking for something better," said Daniel Reese, Director of Sales and Marketing, AFC Doctors Express Portland. "While we still love treating the simple cold or flu patient every day, we strive to deliver superior care for Oregonians with all Urgent or Primary Care needs -- much of which requires a higher level of provider expertise, plus x-rays, lab work, or more. Starting in May, we're thrilled by the opportunity to offer the same alternative to Beaverton and Washington County."
AFC offers the only urgent care centers in the region to provide primary care, urgent care, and occupational health services seven days a week in the convenience of one clinic staffed by fully certified physicians, who account for about 80% of their providers. AFC Doctors Express Portland clinics accept most insurance plans, and appointments can be made easily online. For additional convenience, all locations also accept walk-in patients every day.
Renovations to the existing Beaverton building are currently underway, including cutting edge x-ray and lab equipment. The new Beaverton urgent care clinic will offer the same comprehensive services and short wait times that patients have come to expect from their other local clinics in Lake Oswego, NE Portland, and NW Portland.
About AFC Doctors Express Portland
AFC Doctors Express opened its first clinic in Lake Oswego, Oregon in 2011, then its NW Portland and NE Portland locations in 2012 and 2013. In that time, they have received overwhelming responses from local communities and have served close to 100,000 patients. AFC Portland provides high-quality, compassionate urgent care to Portland neighborhoods seven days a week. At a time when urgent care clinics are filling major gaps in the U.S. healthcare infrastructure, AFC Doctors Express provides crucial same-day and walk-in services to the community, including wound care, STD testing, X-rays, common illness treatment, employment screening, immigration physicals, infection care, and more. To schedule a primary or urgent care appointment, visit doctorsexpressportland.com.