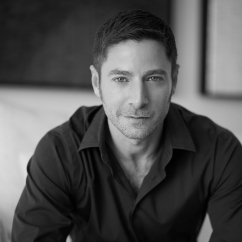 (PRWEB) March 01, 2016
Aaron Kirman, a licensed real estate agent in the Beverly Hills market, has rejoined the prestigious Haute Residence Real Estate Network.
The Haute Residence Real Estate Network (Hauteresidence.com), affiliated with luxury lifestyle publication Haute Living, is proud to continue its partnership with Aaron Kirman, recognizing him as one of the leading real estate agents in the country.
Designed as a partnership-driven luxury real estate portal, Haute Residence connects its affluent readers with top real estate professionals, while offering the latest in real estate news, showcasing the world's most extraordinary residences on the market and sharing expert advice from its knowledgeable and experienced real estate partners.
The invitation-only luxury real estate network, which partners with just one agent in every market, unites a distinguished collective of leading real estate agents and brokers and highlights the most extravagant properties in leading markets around the globe for affluent buyers, sellers, and real estate enthusiasts.
HauteResidence.com has grown to be the number one news source for luxury listings, high-end residential developments, celebrity real estate, and more.
Access all of this information and more by visiting: http://www.hauteresidence.com
About Aaron Kirman:
Aaron Kirman, president of the International Estates Division of John Aaroe Group, is one of the leading real estate agents in the United States and has repeatedly been named "Top Agent" in Los Angeles. With more than three billion in sales, Kirman represents the finest estates across the globe and was ranked number 13 in the U.S. by The Wall Street Journal. He has an extensive client base, featuring those who seek the luxury lifestyle, including heads of industry, celebrities, royalty, major lending institutions, and foreign investors.
As a prominent figure in the luxury real estate market, Kirman has received international acclaim from the architectural and estate communities and represents some of the most exclusive residences across the globe, including Frank Lloyd Wright's "Ennis House," Richard Neutra's Kaufmann residence, Frank Gehry's "Schnabel house," "Lionsgate Estate" by Paul Williams, and the only Oscar Niemeyer home in North America. Aaron's vast knowledge and expertise in selling exclusive properties has helped him to procure some of the highest prices in Beverly Hills, Hollywood Hills, Beverly Hills P.O., and Malibu. His most recent price record in Hollywood set the bar at $4,722 price-per-square-foot while representing both the seller and buyer on "Case Study 21."
Kirman attributes his success to his vast marketing and advertising strategies, partners, market knowledge, exclusive contact base, and true love of luxury sales. He is sought by many developers to sell multi-unit projects, including a private island in the Pacific, Turks and Caicos, and the W Hotels. Many developers, architects, and designers contact Kirman prior to construction and completion of their projects to take advantage of his long track record of success to insure the design, architecture, and plan would appeal to the right high-end buyers. Kirman is often featured in various media outlets, including CNBC, The New York Times, CNN, Los Angeles Times, Variety, London's The Times, E Entertainment, and CBS. Media sources often call him for information and quotes as he is a go-to source for current real estate insight.
To learn more, visit Aaron Kirman's Haute Residence profile: http://www.hauteresidence.com/member/aaron-kirman