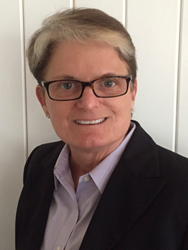 Vicki's proven experience in the healthcare and Health IT fields brings even more value to our offerings which customers rely on for their critical communications. - Frank Greer, CEO at Zipit Wireless
Greenville, SC (PRWEB) March 02, 2016
Zipit Wireless today announced the addition of Vicki Dibble as Director of Professional Services. Dibble will oversee implementation and process optimization of the Zipit Enterprise Critical Messaging Solution™ within customer organizations. She will work directly with care teams to implement optimizations that improve clinical workflow and productivity.
"Zipit is making a positive impact in healthcare, and I am excited to be part of this effort," said Dibble.
Dibble brings nearly forty years of combined experience in clinical health care and health IT to Zipit. Given her extensive background in both inpatient and outpatient clinical workflow, Dibble will provide practical improvements to communication processes in order to help care teams become more efficient and thereby increase time spent on direct patient care.
Prior to joining Zipit, Dibble served as a Senior Consultant with Leidos Health, collaborating with physicians and interdisciplinary teams to drive adoption and compliance of EMR systems. Previously, she served as HEO Implementation Consultant at McKesson Provider Technologies, working directly with physicians to implement Computerized Physician Order Entry (CPOE) Systems across several facilities to support Meaningful Use Stage 1 and Stage 2 goals.
"Vicki's proven experience in the healthcare and health IT fields brings even more value to our offerings which customers rely on for their critical communications," said Frank Greer, CEO of Zipit Wireless. "Zipit understands the communication challenges that care teams face while striving to provide excellent patient care and we are dedicated to helping them every step of the way in order to meet their objectives."
About Zipit Wireless
Zipit Wireless ("Zipit") is an experienced and innovative provider of critical communication solutions and Internet of Things services that leverage the company's unique strengths in communication workflows, wireless connectivity and encryption, user-friendly device software, and secure cloud-based infrastructure. Zipit's patented technology and best-in-class solutions have been connecting people and devices since 2004. For more information on Zipit and our solutions, please visit http://www.zipitwireless.com. The "Z" logo and Zipit are registered trademarks of Zipit Wireless, Inc