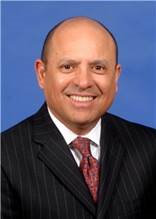 I have chosen to devote my practice to full-­time treatment of venous insufficiency.
Greenbelt, MD (PRWEB) March 03, 2016
Center for Vein Restoration (CVR), the nation's largest physician-­led vein treatment medical practice, is proud to announce its expansion to Bloomfield, CT. CVR's newest location is slated to begin seeing patients on March 8, 2016 and will be located at 701 Cottage Grove Road, Suite E110, Bloomfield, CT, 06002.
CVR names Dr. Fernando F. Illescas as practicing physician at this new location.
"The more I learned about venous disease and how the disease could be successfully treated," Dr. Illescas begins, "the more excited I became. As a result of the growth of my professional interest in this field, I have chosen to devote my practice to full-­time treatment of venous insufficiency."
The opening of the Bloomfield, CT location is fueling the momentum for what is sure to be an exciting year for the vein treatment practice. As such, this new clinic marks the fourth Center for Vein Restoration location in Connecticut, with the other three located in Stamford, Cromwell and Norwalk.
"Venous insufficiency is a condition that affects more than 30 million Americans and we believe that treating this potentially serious problem is a right, not a privilege," said CVR President and CEO Sanjiv Lakhanpal, MD. "That's why we're proud to expand our practice to serve more patients than ever and bring genuine relief so people can get back to feeling better, living better, and looking better."
ABOUT FERNANDO F. ILLESCAS, MD
Dr. Illescas is a welcome addition to Center for Vein Restoration's roster of quality physicians. He has served as Assistant Clinical Professor and Staff Radiologist with the University of Connecticut School Of Medicine and also as Assistant Professor and Associate Radiologist at Montreal General Hospital and McGill University School of Medicine. Dr. Illescas has also achieved the following:

Board Certified in diagnostic radiology with added qualifications in vascular and interventional radiology
Graduate of McGill University School of Medicine in Montreal, Quebec
Member of the American College of Radiology, the American Roentgen Ray Society, the Radiologic Society of North America, the Society of Interventional Radiology, the American College of Phlebology, and the Royal College of Physicians and Surgeons of Canada
ABOUT VENOUS INSUFFICIENCY
Venous insufficiency, the cause of varicose veins and spider veins, indiscriminately affects between 30 – 40 million Americans. Numerous factors including age, weight, prolonged sitting or standing, genetics or a history of DVT (blood clots) can increase the risk of developing this all-­to-­common and often under-diagnosed disorder. Treatment options range from simple lifestyle changes like exercising or taking frequent breaks from prolonged sitting or standing to an array of minimally-­invasive, outpatient procedures that close problem veins, redirecting blood flow to healthier ones.
For more information, visit http://www.centerforvein.com/vein-conditions-health-information/types-of-vein-conditions/
ABOUT CENTER FOR VEIN RESTORATION
Having performed its first procedure in 2007 under President and CEO Dr. Sanjiv Lakhanpal, Center for Vein Restoration (CVR) has since become a nationally recognized leader in the treatment of varicose and spider veins. Dedicated to relieving leg pain, treating the vascular cause of severe leg wounds, and eliminating unsightly veins, CVR's minimally invasive procedures allow patients to look better, feel better, and live better. With 46 locations and counting, they have assembled the most qualified and experienced team of physicians, researchers, and staff to serve patients across Maryland, Virginia, Connecticut, Michigan, New Jersey, New York, Pennsylvania, and Washington, DC.
For more information, visit http://www.centerforvein.com. You may also contact Molly Farney at molly(dot)farney(at)centerforvein(dot)com or 240-­338-­2797.
# # #