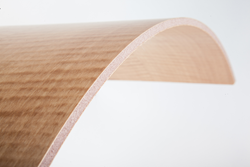 Being part of the composites industry since its earliest days, we remain committed to producing innovative core materials that satisfy the most demanding applications, exacting standards, tight turnarounds and evolving needs of OEMs
Tacoma, Wash. (PRWEB) March 02, 2016
General Plastics Manufacturing Company will participate in the JEC World Composites Show and Conferences March 8-10 in Paris – the largest international exhibition for the composites industry. Previously known as JEC Europe, this event is expected to attract more than 35,000 professionals, representing 100 countries. General Plastics will feature its LAST-A-FOAM® FR-3800 FST Performance Core Series, molded parts program and testing services in Hall 6 P31e of the Paris Nord Villepinte Exhibition Center in conjunction with the Washington State Department of Commerce.
Fire, Smoke, Toxicity-Compliant FR-3800 Series
General Plastics' FR-3800 FST series polyurethane foams comply with the Ohio State University (OSU) 65/65 heat release standard, FAA flame and smoke regulations, and aircraft manufacturer toxicity requirements. They also satisfy the European Union's REACH regulation. These FST/OSU foam core boards can be thermoformed under specific conditions and are easy to machine, and the material bonds securely with composite skins. Halogen-free, the series is ideal for diverse aerospace interior applications as an alternative to thermoplastics and honeycomb: sandwich core interior components, edge closeouts, hard points in composite panels and lightweight flyaway parts. Standard densities are three to 40 pounds per cubic foot and sheet thickness up to 24 inches.
Flexible Build-to-Print Molded Parts Program
General Plastics' proven build-to-print capabilities and high-capacity production facilities enable it to scale production from small runs of specialty parts to ongoing, high-volume OEM and Tier 1 and Tier 2 parts programs. Custom molded parts are manufactured from flame-retardant, self-extinguishing and self-skinning flexible urethane foam materials. Examples of typical molded parts include various flight deck components, bin-to-bin closeout seals, header seals, and armrest pads. Services offered include part and tool design, mold tooling manufacture, and production of parts through all phases to completion.
Expanded FAA-Certified Flammability Testing Services
A dedicated Testing Services group offers a wide range of flammability, mechanical and developmental tests in General Plastics' on-site testing laboratory. In late 2015, its FAA-certified burn test facility received additional written FAA approval for its new OSU (Heat Release) and NBS (Smoke Density) testing equipment. With these expanded capabilities, General Plastics' FAA-approved operations now span the following flammability tests:

Heat Release
Smoke Density
Smoke Toxicity
Insulation Flame Propagation
FAA Bunsen Burner
Seat Cushion Oil Burner
"Being part of the composites industry since its earliest days, we remain committed to producing innovative core materials that satisfy the most demanding applications, exacting standards, tight turnarounds and evolving needs of OEMs," said Kirk Lider, vice president of sales and marketing. "And, with 75-year-old roots in Washington state, General Plastics is also proud to be representing the remarkable innovation and talents found in our great state – a global leader in the advanced composite materials industry."
About General Plastics Manufacturing Company
Tacoma, Washington-based General Plastics Manufacturing Company has been a leading innovator in the plastics industry for more than 70 years. The company develops and manufactures rigid and flexible polyurethane foam products, which include its signature LAST-A-FOAM® brand series and build-to-print composite parts.
Directly or through its network of distributors, General Plastics serves the aerospace and defense, nuclear containment, composite core, prototype and modeling, construction, dimensional signage, testing, marine and the renewable energies industries. General Plastics is certified to ISO 9001:2008/AS9100C and meets the rigorous demands of numerous leading quality systems, which include NQA-1, Mil-I-45208A and Boeing Company D6-82479. Please visit http://www.generalplastics.com.