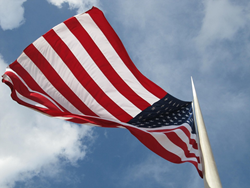 "If we don't welcome American Muslims, ISIS will," warn UMD researchers Gelfand and Lyons-Padilla.
(PRWEB) March 02, 2016
Recent acts of terrorism have fueled concern both about Muslim immigrants becoming radicalized in the West and about the possibility of terrorists entering new home nations via refugee routes. As a result of the political backlash, many Muslims in Europe or the United States feel harassed and isolated.
New research from the University of Maryland shows that making Muslims feel like they don't belong in the West can actually bolster support for radical movements. The study, "Belonging Nowhere: Marginalization and Radicalization Risk Among Muslim Immigrants" appears in Behavioral Science and Policy and was written by former Ph.D. student Sarah Lyons-Padilla, now a Research Scientist at Stanford University, and Professor of Psychology Michele J. Gelfand.
The researchers asked hundreds of Muslims in the United States to discuss their experiences as religious and cultural minorities, including their feelings of being excluded or discriminated against on the basis of their religion. Participants were also asked how they manage their different identities and how they feel about radical groups and causes.
Most Muslims in the study did not support Islamist extremism. However, some people felt marginalized and identified with neither American culture nor their culture of heritage—in other words, culturally homeless.
According to Lyons-Padilla and Gelfand, people can feel culturally homeless when they don't practice the same customs or share the same values as others in their adopted culture, but also feel different from other people of their heritage. The researchers found that the more people were torn between cultures, the more they felt a lack of meaning in their lives. This, in turn, was related to greater support for radicalism.
Muslims who feel culturally homeless are targets for established extremists, Lyons-Padilla and Gelfand said. Radical religious groups offer these people a sense of certainty, purpose and structure.
The study finds that people who had been excluded or discriminated against on the basis of their religious identity also experienced this threat to their sense of purpose. But discrimination was the most damaging for people who already felt culturally homeless. The results suggest that cultivating anti-immigrant or anti-Islamic sentiment is deeply counterproductive.
"Anti-immigrant discourse is likely to fuel support for extremism, not squelch it," Lyons-Padilla said. "This means many Western policies that aim to prevent terrorism may actually be causing it."
To decrease the risk of homegrown radicalization, Lyons-Padilla and Gelfand and their coauthors recommend working to improve integration of Muslim immigrants, not further isolate them.
"According to our data, most Muslims in the United States want to blend their two cultures. But it is difficult to do this if either side pressures them to choose," Gelfand said.
The good news is that people who did feel well integrated were more inoculated against radicalization. The authors caution policymakers and laypeople in individual communities against confusing integration with assimilation. Assimilation means pressuring immigrants to completely adopt their new culture at the expense of abandoning their own heritage culture. Integration, on the other hand, means encouraging immigrants to call themselves American and to also take pride in their own cultural and religious heritage. The data suggest that policies allowing immigrants to embrace both their American and cultural identities may help reduce radicalization.
"Our findings point to a strategy for reducing homegrown radicalization: encouraging immigrants to participate in both of their cultures plus curbing discrimination against Muslims. This strategy is better for both immigrants' well-being and adopted cultures' political stability. Communities can make it harder for terrorists to recruit by helping the culturally homeless feel more at home," Lyons-Padilla said.
Read an op-ed by Lyons-Padilla and Gelfand about the study.
**Interested members of the media may contact the research team directly at mjgelfand(at)gmail.com or sarahlp(at)stanford.edu.
Lyons-Padilla and Gelfand's co-authors are Hedieh Mirahmadi and Mehreen Farooq of the World Organization for Resource Development and Education in Washington, D.C., and Marieke van Egmond of Jacobs University Bremen, Bremen, Germany.