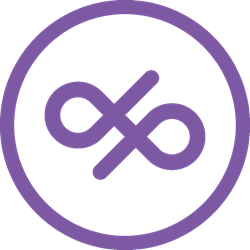 Fully customized, highly-functioning mobile applications at a fraction of the cost with MobileDeck
Scotland, PA (PRWEB) March 28, 2016
Purple Deck Media, a Pennsylvania-based software company, announced its partnership with marketing and branding agency 2nd Floor Co. this week.
As part of Purple Deck Media's national expansion efforts, the partnership will provide an avenue for enhanced sales and support operations in Charleston, South Carolina area.
"We have been working closely with 2nd Floor for over a year." Purple Deck Media COO Nathan Neil said, "Their support adds tremendous value to our products, making this partnership so exciting."
Purple Deck Media and 2nd Floor are no strangers to each other. Last year, Purple Deck Media awarded 2nd Floor its annual Community Initiative Award for its work with Fresh Future Farms, a South Carolina-based non-profit organization that addresses food and health concerns in North Charleston. 2nd Floor offered its branding services for free in efforts to help the organization grow.
In the past year, Purple Deck Media has gained great traction with its mobile engagement product lineup, which includes mobile applications, iBeacon services, and dynamic Near Field Communication (NFC) management. 2nd Floor is eager to leverage these tools in order to offer its customers a more diverse and competitive range of services.
2nd Floor CEO Tim Latsbaugh said, "As mobile commerce continues to surpass other media, 2nd Floor's partnership with Purple Deck Media strengthens our ability to bring powerfully simple mobile marketing tools to our market. We can literally bring our clients a fully customized, highly-functioning mobile application at a fraction of the [typical] development cost utilizing Purple Deck Media's module-based mobile app builder MobileDeck."
"We look forward to on-boarding other partners from other states as well" said Purple Deck Media CEO James Sulfare. "This allows us to add further value to our products, expand our reach, and provide a great value-add to existing companies. We love the fact that we are able to share our product with multiple great companies and encourage even more to reach out."
About Purple Deck Media, Inc.
Purple Deck Media is a leader in creating innovative business solutions through mobile engagement tools and cloud-based NFC management. Purple Deck's team is made up of accomplished entrepreneurs, marketing experts, and software engineers who are passionate about making products that solve problems and drive digital interaction.
About 2nd Floor Co.
Started in 2006, 2nd Floor Co. is a creative agency that designs user experiences, brands and digital content marketing campaigns to help organizations thrive in their desired markets.