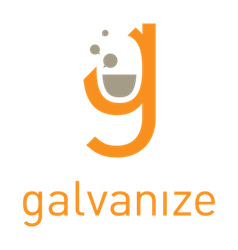 "Megan Smith is literally changing the face of the tech industry and we are proud to hear from her at our event," said Jim Deters, CEO of Galvanize.
Austin, TX (PRWEB) March 02, 2016
Galvanize, today announced that Megan Smith, U.S. Chief Technology Officer, will attend and speak at the first-ever Tech Inclusion: Austin on March 13, 2016 at Atlassian located at 303 Colorado St #1600.
Smith was previously a vice president of Google[x] and vice president of business development at Google. She previously served on the boards of MIT and Vital Voices and was appointed U.S. Chief Technology Officer in September 2014.
"Diversity in technology is essential – not just for fairness but for the economy. Through the '80s women used to be 40 percent of the computer science industry at all the early companies. But now it has dropped to the teens." Smith said. "There are millions of open jobs, high paying jobs, and we need to train people to take and excel in those fields. So we have to work with not just those who hire but those who train and educate – to make sure we have a robust and rich talent pipeline."
As technology continues to affect every sector of business and innovation, there's a growing concern for the lack of inclusion across the tech ecosystem. That's why Galvanize, Tech Inclusion, and the Clinton Foundation's No Ceilings initiative have come together to create Tech Inclusion; Austin. The event will feature a full day of solutions-focused programming on providing more opportunities in tech for women, underrepresented minorities, people who identify as LGBTQIA, veterans, and people with disabilities. This unique experience of panel conversations, solo talks, and networking opportunities will break down barriers and help move the tech industry toward true inclusion.
The event will culminate with a networking social where local entrepreneurs and technical talent will be able to meet with leaders from tech organizations, policymakers, and tech media.
Smith will be joined at Tech Inclusion: Austin by more than 20 leaders from tech industry companies and organizations who will share their views on building a stronger, more inclusive and diverse tech sector. A full roster of speakers is here. Those participating include:

Tracy Chou, Software Engineer, Pinterest
Young Bang, veteran and VP at Booz Allen Hamilton
Isis Anchalee, Founder of #ilooklikeanengineer
Marlon Nichols, General Partner, Cross Culture Ventures
"Megan Smith is literally changing the face of the tech industry and we are proud to hear from her at our event," said Jim Deters, CEO of Galvanize. "At Galvanize, we are honored to help create a culture where everyone can not just experience technology but be part of it."
More than 25 speakers and hundreds of attendees are expected to participate in sessions on creating more inclusive cultures, eliminating unconscious biases, and more. This is Galvanize's second time hosting a Tech Inclusion conference. The first sold-out event at Galvanize's San Francisco campus had nearly 500 attendees, more than 100 speakers, and more than 60 volunteers.
Registration for Tech Inclusion: Austin on March 13, 2016 is now open at: galvanize.com/inclusion. Employers, job seekers, and anyone who wants to learn from leading organizations about how to create a more inclusive culture in tech is encouraged to attend.
About Galvanize
Galvanize is a tech education company that blends the lines between learning and working. We believe in creating easy access for anyone who has the drive and determination to jump into the tech world, especially in entrepreneurship, engineering, and data science. Our campuses are home to students, startups, investors, mentors, and other people who are engaged and excited to level up their skills. To learn more about Galvanize, visit http://galvanize.com or like us on Facebook: https://www.facebook.com/GalvanizeHQ or follow us on Twitter @Galvanize
About Tech Inclusion
Tech Inclusion is an initiative of Change Catalyst exploring and developing innovative solutions to tech diversity and inclusion. We partner with the tech community to solve diversity and inclusion together through conferences, career fairs, strategic consulting and training. Our work spans the full tech ecosystem, including: Education, Workplace, Entrepreneurship and Policy. To learn more about Tech Inclusion and other Change Catalyst programs, visit http://changecatalyst.co
About No Ceilings: The Full Participation Project
No Ceilings: The Full Participation Project is an initiative of the Clinton Foundation to advance the full participation of girls and women throughout the world. No Ceilings brings together partner organizations to evaluate and share the progress girls and women have made in the 20 years since the UN Fourth World Conference on Women in Beijing to help chart the path forward to accelerate full participation of girls and women in the 21st century. For more information, visit http://noceilings.org/