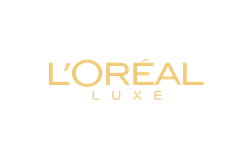 Boston, MA (PRWEB) March 02, 2016
e-Spirit Inc., a leading supplier of content management solutions, today announced that L'Oréal Luxe, owner of the world's main leading luxury beauty brands, has selected the FirstSpirit CMS to improve rich content management within editorial sections on e-commerce sites managed by Demandware. Using FirstSpirit allows L'Oréal Luxe to easily create and share content across multiple country websites and to launch online Beauty Magazines that offer make-up tutorials, articles and styling tips, among other rich media content. The implementation is currently live in France, Canada, United States, China and Mexico and will be rolling out to Italy, Spain, Middle East in the coming months.
During initial discussions, L'Oréal Luxe highlighted the need for a Web content management system that could power the Beauty Magazines of its brands. These magazines feature beauty blog articles, make-up tutorials and how-to videos. One of the many features of FirstSpirit that L'Oréal Luxe appreciated was how easy it is for the internal content creators to post content throughout its global network of websites.
"Many of the features that FirstSpirit delivers, including simplified workflows and intuitive graphical user interfaces, helped us realize that FirstSpirit was the best solution for our needs," said Jean-Claude Cohen, global digital platform director, L'Oréal Luxe. "But what really sold us on using FirstSpirit was its usability and seamless integration with Demandware."
At L'Oréal Luxe, FirstSpirit allows content creators, such as non-technical editors and journalists, to easily publish news articles around the world without any technical assistance. Internal validation of content to ensure global consistency of L'Oréal Luxe's brands is now fast and easy through the use of workflows tailored to the luxury brand's requirements. L'Oréal Luxe also takes advantage of the tight integration with Demandware to create "smart" links between content created within the CMS and product catalogs maintained within the e-commerce system. By implementing a centralized system for creating and validating content, L'Oréal Luxe has essentially developed a corporate content cloud for storing and publishing content through multiple channels on a global basis.
"One of the most effective ways to extend a successful e-commerce site is through content marketing. This often represents a significant content management challenge that is beyond the scope of what's possible within an e-commerce platform alone, particularly when you have multiple geographies and brands involved," said Robert Bredlau, worldwide partner manager for e-Spirit. "As a Demandware partner, e-Spirit is ideally positioned to help brands take their e-commerce sites to the next level and are excited to be working with L'Oréal Luxe on this effort."
About e-Spirit
e-Spirit is a leader in enabling companies to unlock the value of digital content and transform the way they communicate with customers and employees. Using the FirstSpirit content management system, organizations can create a Corporate Content Cloud connecting all their people, systems and applications to the centralized, real-time data, assets and information necessary to publish content with total accuracy and relevancy across all channels and devices. Founded in 1999, e-Spirit operates in 16 locations in the United States and Europe. Clients include Lancôme, Airbus, BASF, Bosch, Santander Bank, Urban Decay, Olympus, Barbri, Nord Drive Systems and WellDyne.
e-Spirit Inc.
One Cranberry Hill, Suite 100
Lexington, MA 02421, USA
+1 (781) 862-5511
PR(at)e-Spirit(dot)com
http://www.e-spirit.com
Media contact for e-Spirit:
Rob Goodman
McKenzie Worldwide
+1 (503) 380-2441
robg(at)mckenzieworldwide(dot)com