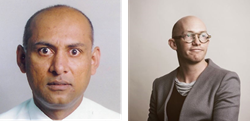 Yorba Linda, CA (PRWEB) March 02, 2016
Progress in the field of genetic disease research and testing has gained momentum, spurred by the latest developments in next-generation sequencing (NGS). Having the capability to analyze manifold genes in a rapid, cost-effective way bodes well for academic and clinical research labs intent on characterizing human genetic diseases.
These diseases can display a wide range of genetic and phenotypic variability, resulting in complexity. Options abound for researchers who seek to study diseases based on the levels of phenotypic heterogeneity observed, such as single-gene assays, gene panels, and whole exome or whole genome sequencing. As the costs for whole exome and whole genome sequencing have continued to shrink, most clinical research labs are able to offer these services for clarifying relevant variants. Yet the steep costs for data analysis and storage, coupled with recent studies showing the final variant yield of these broad approaches, have brought about a shift toward more-targeted panels for studying genetic disease in a clinical research setting.
Thermo Fisher Scientific is sponsoring a new, free educational webinar, "Applications of Targeted Gene Panels in Inherited Disease Research," which will discuss key concerns for designing targeted panels to study variants pertinent to pediatric and adult-onset genetic diseases, and demonstrate specific examples to show the application of these panels in a clinical research lab. A live Q&A session will follow the presentations.
The presenters are Brian Meyer, PhD, chairman, Department of Genetics, King Faisal Specialist Hospital and Research Centre (KFSHRC), who will discuss the development and application of a set of 13 inherited disease research panels for studying the Arab populations; and Robert Sebra, PhD, director of technology development, assistant professor, Icahn School of Medicine at Mount Sinai (ISMMS), who will discuss the application of a custom NGS panel for studying subjects enrolled in the Resilience Project.
Dr. Meyer has worked at KFSHRC for 20-plus years, focusing on the genetic basis of recessive Mendelian diseases. He has authored more than 100 related articles in peer-reviewed journals. Results from many of the studies performed by scientists at the Department of Genetics have led to the development of molecular genetic testing specific to Arab populations. As one of the founding scientists of Saudi Diagnostic Laboratories, Dr. Meyer has introduced to the region leading-edge technologies in molecular diagnostics, carrier screening, and preventative procedures such as pre-implantation genetic diagnosis, premarital screening, and prenatal testing. To read his unabridged bio, see the LabRoots website.
Dr. Sebra has an interdisciplinary background, and his industrial research expertise includes experience in the fields of photopolymerization chemistry and surface bioconjugation techniques, lab-on-a-chip platforms, active biomaterials, single-molecule detection assay development, and integration of DNA sequencing technologies for scientific and clinically driven applications. Since establishing a Technology Development team at ISMMS, he has applied an integrated genomics approach for better infectious disease surveillance to understand genomic identity between community and hospital isolates. To read his unabridged bio, see the LabRoots website.
The free webinar, hosted by LabRoots, will be presented on March 29, 2016, at 8 am PT/11 am ET.
For full details about the event and free registration, click here.
About Thermo Fisher Scientific:
Thermo Fisher Scientific Inc., a world leader in serving science, helps its customers to accelerate life sciences research, solve complex analytical challenges, improve patient diagnostics, and increase laboratory productivity.
About LabRoots:
LabRoots is the leading scientific social networking website and producer of educational virtual events and webinars. Contributing to the advancement of science through content sharing capabilities, LabRoots is a powerful advocate in amplifying global networks and communities. Founded in 2008, LabRoots emphasizes digital innovation in scientific collaboration and learning, and is a primary source for current scientific news, webinars, virtual conferences, and more. LabRoots has grown into the world's largest series of virtual events within the Life Sciences and Clinical Diagnostics community.