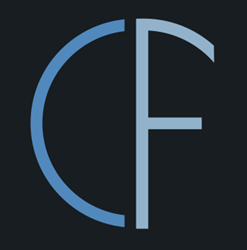 Boulder, Colo. (PRWEB) March 02, 2016
Connect First has named Contact Center expert Fred Stacey, VP of Channels. In this role, Stacey will lead Connect First through mutually beneficial business partnerships. The wealth of knowledge Stacey brings is a result of 20 years working in all capacities within the Contact Center industry, from call center agent through Chief Operating Officer. Stacey worked closely with Connect First CEO Steve Bederman, during their time at TouchStar, one of the leading and fastest growing companies in call center technology
"Fred's contribution to developing our channel partnerships will be instrumental in the imminent growth Connect First is poised to experience," said Steve Bederman, Connect First CEO. "His vast knowledge of technology, implementation, training, and international management will propel the company forward."
Stacey spent part of his career consulting for companies starting and recovering failing call centers. Having begun his work in call centers as an agent in his teens, and working his way up to Chief Operating Officer, Stacey has a deep understanding of technology, operations, and sales. With the breadth of positions held through his career, Stacey has developed an acute sense of the pains experienced by contact center employees at all levels, giving him the expertise to develop strategic, mutually beneficial channel partnerships.
The hire comes at an exciting time for Connect First as it upgrades its core infrastructure to include all the necessary pieces to meet customers at the scale and level they require. To learn more about Connect First, visit http://www.connectfirst.com.
About Connect First: Connect First is an award-winning SaaS telecommunications and cloud contact center software provider that focuses on customer satisfaction and elegant hosted solutions. Connect First offers a robust platform, designed and supported by a team of highly experienced engineers, designers and business analysts, and backed with personalized in-house customer care. Solutions include Cloud Routing, Inbound ACD, Outbound Dialing, Call Tracking, Interactive Voice Response (IVR), Voice Broadcast, Disaster Recovery, Predictive Dialer, Real-Time Telemetry, CDR Reporting, Live Agent Chat and more. Through a consultative approach with each customer interaction, Connect First builds customized solutions to meet the needs of a discerning customer base. Visit http://www.connectfirst.com for more information or a free consultation with a contact center solutions expert.