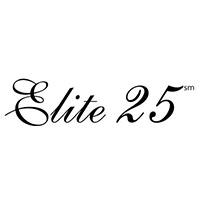 Being an Elite 25 Member is important to the luxury community in Austin. It consistently represents those agents who really set the bar for success in the Austin luxury real estate market.
AUSTIN, TX (PRWEB) March 02, 2016
First Choice Loan Services and the Austin Elite 25 organization is pleased to announce the qualifying members of the Elite 25 in Austin, Texas. Representing Austin's top luxury real estate agents, the Elite 25 serves as a national referral network for realtors in the high-end market.
Those earning a spot as a member of the 2016 Elite 25 are: Eric Cooper, Jeannette Spinelli, Kathleen Bucher, Martha Small, and Russell Martin with Austin Portfolio Real Estate - KW Luxury Homes International; William Steakley with DEN Property Group; Desmond Milvenan with Engel & Volkers - Austin; Anne Giles, Carol Burdette, Chris Long, Dara Allen, Laura Gottesman, Leslie Davenport, Mark Moore, Nicole Kessler, Robin Banister, Shannon Windham, and Stephanie Panozzo with Gottesman Residential Real Estate; Joe Longton, Kumara Wilcoxon, Susan Griffith with Kuper Sotheby's International Realty; Kirk Lewis with Lewis Residential; Anna Lee, April Womack, Clay McLaughlin, Cord Shiflet, Eric Moreland, Greg Walling and Trey Phillips with Moreland Properties; Tracy Picone with Realty Austin; Roxan Coffman with Roxan Coffman Properties; John Lairsen with Travis Real Estate; and Cindy Goldrick and Dru Brown with Wilson & Goldrick Realtors.
Each member of the Elite 25 must re-qualify for membership every year based on their verified, prior year sales. Because of the quickly growing luxury real estate market in Austin, the group has expanded beyond the original limit of 25. This year, the 2016 the Elite 25 includes 34 members with eight new members. Qualifying members were chosen based upon their total number of residential property sales transactions valued over $1 million. At a minimum, applicants must have over $10 million in sales the previous year with at least four sales of more than $1 million to apply. Individuals must have also earned a minimum of 2 percent commission for each transaction, or 4 percent for transactions in which they represented both sides of a deal.
"This year Austin's Elite 25 selection was based solely on the number of luxury homes sold over $1,000,000 in Austin in 2016" said Tony Trungale, branch manager with First Choice Loan Services who also serves as the managing director of the Elite 25 Advisory Board. "Being an Elite 25 Member is important to the luxury community in Austin. It consistently represents those agents who really set the bar for success in the Austin luxury real estate market."
Because of the meticulous selection process and twenty years of co-marketing, qualifying members experience the benefits of branding themselves with the Elite 25 logo to identify that they are the best in the business. Members often notice a significant increase in real estate leads in the high end, luxury markets once named one of Austin's Elite 25.
"It is not at all uncommon to for our members to announce a buyer need that is immediately met by another member attending one of our monthly luncheons and without the Elite 25, that just doesn't happen," said Trungale. "I am constantly reminded that all of the networking and co-branding that the Elite 25 provides to its members is invaluable for listing meetings and the branding of our luxury Realtors."
For more information on the Elite 25 of Austin, visit http://elite25austin.com/
About First Choice Loan Services Inc.
Headquartered in East Brunswick, New Jersey, First Choice Loan Services Inc. is a wholly owned subsidiary of First Choice Bank. Founded in 2009, the company is licensed to originate and close residential mortgage loans nationwide, excluding Arkansas. With 15 locations across 6 states and over 500 employees, First Choice Loan Services Inc. offers FHA and VA programs, Jumbo loans, fixed and adjustable rate loans, and refinancing and renovation programs. First Choice Loan Services Inc. is an Equal Housing Lender, NMLS #210764. Licensed by the New Jersey Department of Banking and Insurance. AZ BK# 0918586. To learn more about First Choice, visit https://fcloans.com/.
# # #