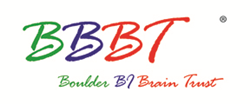 Trusted data is not easily attained without well designed technological support and processes. Fortunately, Informatica's focus has been on a data architecture for just this purpose. – Claudia Imhoff, Founder, BBBT
Boulder, Colorado (PRWEB) March 03, 2016
On Friday, March 4, 2016, BBBT members will be briefed by Informatica's vice president of business transformation services, David Lyle. David will provide an update on how organizations are increasingly looking to compete based on analytics insights, yet surveys of senior executives show that the vast majority do not think that they have full trust in the data they are using.
"All too often, people ask, 'Can I trust this data?' Trusted data is not easily attained without well designed technological support and processes," said BBBT Founder Claudia Imhoff. "Fortunately, Informatica's focus has been on a data architecture for just this purpose. The maturity of Informatica's data management products and services helps you trust your data."
A podcast summarizing the presentation will be available at the BBBT podcasts page and a video of the presentation will be available at the BBBT videos page.
About BBBT
The Boulder Business Intelligence Brain Trust has served the BI industry since 2006. It is a consortium of over 190 industry analysts, experts, and practitioners from around the world. BBBT hosts BI industry vendors who provide extended, interactive briefings, streamed live as webinars exclusively to BBBT members. It's a reciprocal arrangement, the members receive the latest information on current and planned BI tools and technologies, and the vendors get valuable feedback on their offerings, marketing, and messaging.