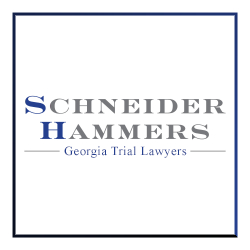 Atlanta, GA (PRWEB) March 01, 2016
Attorney Rob Hammers of Schneider Hammers, a leading personal injury law firm in Atlanta, will be speaking at the Georgia Trial Lawyer Association's upcoming Continuing Legal Education event, Ski-LE. His presentation, entitled "Crossing the Fall Line: Collateral Source Damage Exclusions at Trial," will be given on the second day of the event, March 11, from 8:00 – 9:00 A.M. With several years of experience and a long list of accolades, including inclusion in the Super Lawyers® Rising Stars® list and the National Trial Lawyers: Top 100 Trial Lawyers and 40 Under 40 lists, and having handled numerous cases in which this rule was applicable, Attorney Hammers is truly an authority on this subject.
The collateral source rule is a rule of damages stating that any benefits received by a plaintiff from a source independent to the wrongdoer does not diminish the damages otherwise recoverable in the case. Under this rule, any evidence of additional or alternative sources of payment for losses for which damages are sought in a civil action are excluded as irrelevant. For example, if a plaintiff's medical bills were paid by insurance, this evidence is not admissible in a personal injury action. However, there are some new strategies that defense lawyers employ to argue there are exclusions under this rule, which Attorney Hammers will expound upon during his seminar.
As a proud member of the GTLA and a graduate of the Association's LEAD class, Attorney Hammers has adopted its mission of ensuring that Georgia families and small businesses are never deprived access to justice.
The Ski-LE event will take place from March 9-12, 2016 and will be held at the Waldorf Astoria Hotel in Park City, Utah. Sponsors include Summit Pharmacy, ML Healthcare, Forge Consulting, Collision Specialists, Inc., and Cherokee Funding. Attendees will earn five CLE credit hours. For more information and to register for the event, please visit the Georgia Trial Lawyer Association online.
Schneider Hammers has been a trusted source of personal injury representation in Atlanta. With more than 40 years of combined experience, the firm handles all types of personal injury cases, including auto accidents, slip and fall accidents, dangerous medical device cases, and more. To get in touch with an Atlanta personal injury lawyer at the firm, please schedule a free consultation at http://www.schneiderhammers.com.