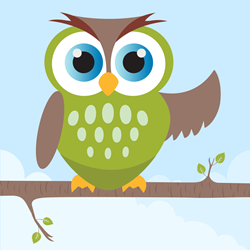 By creating a rewards system that excites and encourages young readers, BookWhiz inspires kids to get back to the joy of reading books.
BELLEVUE, WA (PRWEB) March 02, 2016
Each year, March 2 marks Read Across America Day, a public awareness program created by the National Education Association (NEA), to promote the importance of reading. The celebration corresponds with the birthday of beloved children's book author, Theodor Geisel, better known to parents and kids everywhere as "Dr. Seuss".
BookWhiz® , a fun and free iPad app available on Apple iTunes, makes it easier for parents to promote literacy at home and on-the-go by rewarding their young readers (K-5) for spending their time in books.
In coordination with Read Across America, and sharing in the mission to get books into the hands of more children, BookWhiz will be giving away $20 Barnes & Noble gift cards to 100 new users chosen at random. Giveaway runs for two days starting today, March 2, 2016. Parents can download the app here: https://itunes.apple.com/us/app/bookwhiz/id929944191
"Reading is core to childhood development and learning," says Andra Davidson, BookWhiz founder. "But parents realize it's becoming increasingly difficult to get their kids to choose a book over all the other distractions. By creating a rewards system that excites and encourages young readers, BookWhiz inspires kids to get back to the joy of reading books."
Read Across America engages an estimated 45 million educators, parents, and students nationwide with school and community celebrations from coast to coast. A six-city reading tour will kick-off Read Across America 2016.
"Every year on NEA's Read Across America Day, the imaginations of children across the country are ignited when they open up a good book," says NEA President Lily Eskelsen García. "While we take a fun and lighthearted approach to our Read Across America celebrations, we do so with a serious purpose in mind: to encourage a love of reading."
According to the NEA, motivating children to read is an important factor in student achievement and creating lifelong successful readers. Research has shown that children who are motivated and spend more time reading do better in school.
As a companion utility app, BookWhiz enables young readers and their families to organize, track, and manage all of their print books. By tracking the books in a child's library and assigning special rewards for completion, BookWhiz offers parents a useful tool to create incentives, measure performance & achievement, and make reading a more goal-oriented activity.
"This national celebration is not just about one hour or one day of reading, it is about cultivating a lifetime of good reading habits that will translate into academic success," added Eskelsen García. "NEA's Read Across America brings students, parents, educators, and the entire community together to share the joy of reading."
BookWhiz encourages everyone to share this important message and inspire more reading across America—today and every day.
# # #
About:
BookWhiz® by BookWhiz Media, Inc. is a fun and engaging iPad app, designed to promote literacy and reward children (K-5) for reading. Pick up a book, and pick up a great habit for life. BookWhiz exists to help all kids develop good reading habits and a love for books. Learn more at http://www.bookwhiz.com, and follow us on Facebook and Twitter: @bookwhizapp
The National Education Association (NEA) is the nation's largest professional employee organization, representing more than 3 million elementary and secondary teachers, higher education faculty, education support professionals, school administrators, retired educators and students preparing to become teachers. Learn more at http://www.nea.org and on Twitter @NEAMedia