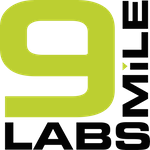 What attracted me to the 9Mile Labs team was their deep expertise helping build enterprise-focused startups
Seattle, WA (PRWEB) March 03, 2016
9Mile Labs (http://www.9MileLabs.com) today named five tech industry leaders to a new advisory board. Gary Rubens, angel investor and founder of StartIt Labs; Bob Kelly, Corporate VP at Microsoft; Heather Redman, angel investor and VP of business operations and general counsel at Indix; Tom Casey, VP of platform and infrastructure at Apptio; and Michael Orbach, managing director and head of technology investment banking at Cascadia Capital, will support 9Mile Labs in their mission to build a thriving startup ecosystem in the Pacific Northwest.
All five of the new advisors will also participate in a panel discussion at Milestone9 (m9.9MileLabs.com), the graduation event for the current accelerator companies on March 3 where they will share their perspectives about Seattle's entrepreneurial ecosystem. With an expected attendance of over 500 entrepreneurs, investors, coaches, executives and many others, Milestone9 represents a microcosm of the thriving Seattle startup community.
"As an active angel investor in Seattle, I'm very familiar with the challenges that early stage startups face," said Rubens, a prolific angel investor who has invested in over 80 companies and is a successful entrepreneur himself. "9Mile Labs' systematic approach to company building is critical to help stimulate startup activity in our community," he added.
"I've watched the 9Mile Labs team grow and evolve, and I strongly support their mission to help build the Seattle startup ecosystem," said Redman, who is also a prominent angel investor and technology company board member active in local and national policy. "I invested in 9Mile Labs and have been an informal mentor to several of the accelerator's startups, so I am honored to join the advisory board as a founding member."
9Mile Labs kicked off its fifth accelerator program with 11 enterprise and B2B startups on November 13, 2015, bringing total investments to 48 since its founding in 2013. The accelerator continues to attract applications and portfolio companies from all over the world; four of the eleven companies in the current cohort traveled from outside of the Pacific Northwest to participate in the program.
"The 9Mile Labs team has a laser-sharp focus on building a unique value proposition for entrepreneurs," said Orbach, a leader in tech M&A and a successful tech entrepreneur himself. "In particular, the accelerator has been extremely successful at creating a sustained mentorship model with over 200 coaches from the Seattle technology community sharing their collective wisdom with startups."
Founded in 2013, 9Mile Labs has already graduated several standout companies, such as Ghostruck, Comr.se, Transpose, Fasterbids, Appuri, Camp Native, and many others. The vast majority of 9Mile Labs graduates are still in business, have raised funding rounds and/or are successfully acquiring customers and generating revenue.
"What attracted me to the 9Mile Labs team was their deep expertise helping build enterprise-focused startups," said Kelly, who is responsible for business development and M&A Strategy in the Cloud + Enterprise division at Microsoft. "While consumer businesses were still the rage, 9Mile recognized the next investment cycle would center on startups that sold products to business customers - and VC investment trends over the last few years have vindicated their early conviction."
"As a co-founder of 9Mile Labs, I take pride in the systematic focus on building authentic businesses," said Tom Casey who also spent time as an engineering executive heading up the SQL Server team at Microsoft. "While investment trends will ebb and flow, businesses that keep their attention on acquiring customers, generating revenue and keeping customers happy will never go out of style. Those are the type of businesses the 9Mile Labs team is seeking to help entrepreneurs build."
About 9Mile Labs
9Mile Labs is a high-tech accelerator based in the Seattle, WA metro area, focused on enterprise / B2B software and cloud technologies. We run two 14-week programs every year, during which startups receive up to $105k in funding, access to a diverse set of mentors, free workspace and the opportunity to pitch to investors at the conclusion of the program. 9Mile Labs accepts applications from entrepreneurs on a rolling basis at http://www.9MileLabs.com.