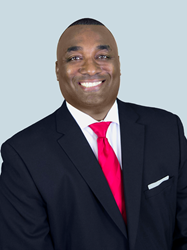 It is important to always remember that great teaching is about teaching from the heart, teaching with passion and teaching from a servant leader mindset," said Garrett.
Columbus, Ohio (PRWEB) March 03, 2016
In support of his Teachers are Heroes Movement, Mark Anthony Garrett recently put together a set of principles that are designed to help teachers provide better customer service in the classroom. Titled "Great Customer Service in the Classroom – 4 Service Principles to Teach By," the principles make up Garrett's recent public presentations and keynote speeches.
The customer service principles outlined in Garrett's presentation focus on helping teachers develop a service-based mindset while teaching their students. "It is important to always remember that great teaching is about teaching from the heart, teaching with passion and teaching from a servant leader mindset," said Garrett, who is a top motivational speaker on teacher training and staff development.
In addition to promoting a customer service mindset among educators, the presentation highlights the importance of teachers providing a great experience for students, building mutually beneficial relationships, fostering integrity in their actions, and focusing on excellence in teaching. He points out that when teachers focus on excellence, they often become great role models for their students. "When we truly serve our students from this paradigm, we become outstanding role models," Garrett stated.
Garrett's motivation to create guidelines and principles for teaching is said to be based on his own learning experiences with teachers. The top educational speaker was a special needs child whose life was transformed due to the intervention of his third-grade teacher, who helped him to believe in himself.
Now a successful businessman, radio talk show host, motivational speaker and education expert, Garrett has started a movement to empower teachers that could help revolutionize the education industry. His movement has seen him write a book, titled Teachers Are Heroes: 7 Success Principles for Transformational Teaching. The book is available in digital format, on sites such as Amazon, as well as in printed form.
Mark Anthony Garrett's movement has also been featured on programs seen on reputable media outlets such as CBS News and Fox affiliates and also in Forbes Magazine. Additionally, he has become the most requested keynote speaker and education expert on teacher training within the K-12 educational industry. He has spoken for many school systems as a result, addressing topics such as Teacher Leadership, Maximizing Human Potential, and Service Excellence.
Garrett is currently available for live speeches and presentations to outline his customer service principles for teachers. He can be reached via the website teachersareheroes.com.
About Mark Anthony Garrett
An inspirational speaker for over 17 years, Mark Anthony Garrett grew up in the tough inner city of Dayton, Ohio as a foster child and was then later adopted. Although his surroundings were often negative, Mark was encouraged by a Teacher to NEVER GIVE UP on life and to always Strive for Excellence! Mark went on to become a two-time U.S. Achievement Academy Award Winner, recipient of the National Collegiate Minority Leadership award and received the highest honors given by his college, which were the President's and Trustee's awards. Mark also returned to college and earned a degree in entrepreneurship.