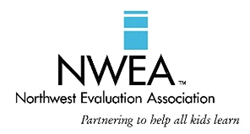 Portland, OR (PRWEB) March 02, 2016
Northwest Evaluation Association (NWEA) has been named a WebbAlign Depth of Knowledge Partner by the Wisconsin Center for Education Products and Services (WCEPS). The certification is awarded to organizations that participate in regular professional development and independent reviews of assessment items to support accurate and consistent use of Depth of Knowledge (DOK) within a team.
The WebbAlign Depth of Knowledge Partnership is named after Dr. Norman L. Webb, a respected education researcher who developed the DOK framework in the late 1990s to address a need for describing content complexity in modern education contexts. Webb's DOK is now used as a reference point on content complexity by teachers, principals, and district leaders as well as by assessment experts.
In consideration for the WebbAlign certification, NWEA submits to independent reviews of assessment items by Dr. Webb's team. In addition, NWEA staff benefits from guidance and instruction on the appropriate application of Webb's DOK directly from Dr. Webb himself. "NWEA really recognizes the importance of appropriately using the Depth of Knowledge framework to develop assessment items that target the intended level of content complexity," said Dr. Webb. "We are glad to work with organizations like NWEA to help them develop assessments that meet the rigorous expectations of today's K-12 schools."
"The WebbAlign designation is truly an honor for NWEA," noted Matt Chapman, CEO of NWEA. "We are committed to helping all students learn and believe that this certification reflects the value we place on providing accurate, high-quality, and instructionally useful assessments for teachers and administrators."
In related news, NWEA Senior Research Fellow Steve Wise recently published a paper with Dr. Webb on content alignment in assessment in the National Council for Measurement in Education's Educational Measurement journal. Drs. Wise and Webb, along with former NWEA vice president and psychometrician Dr. Gage Kingsbury proposed a process for effectively evaluating content alignment in computerized adaptive tests.
For more information about NWEA's assessment products, visit https://www.nwea.org/assessments/.
###
About Northwest Evaluation Association
Northwest Evaluation Association™ (NWEA™) is a global not‑for‑profit educational services organization known for our suite of assessments, including our flagship interim assessment, Measures of Academic Progress® (MAP®), and Skills Navigator®, a skills mastery and progress monitoring tool. More than 7,600 partners in U.S. schools, school districts, education agencies, and international schools trust us to offer pre‑kindergarten through grade 12 assessments that accurately measure student growth and mastery, professional development that fosters educators' ability to accelerate student learning, and research that supports assessment validity and data interpretation. To better inform instruction and maximize every learner's academic growth, educators currently use NWEA assessments with nearly eight million students. Learn more at nwea.org.
About WebbAlign
Dr. Norman Webb, Sara Christopherson, and the Wisconsin Center for Education Products and Services (WCEPS) created WebbAlign to provide services based on Dr. Webb's Depth of Knowledge Framework and WebbAlign Alignment Process. WCEPS disseminates the innovative educational products and services created at the University of Wisconsin-Madison. Separate from, but affiliated with, the university, WCEPS extends the impact of the university's educational innovations to support further research and development.