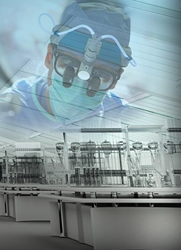 Columbus, Ohio (PRWEB) March 03, 2016
For any medical device manufacturer, business has to begin with compliance to the FDA's Code of Federal Regulations 21 CFR Part 11, which establishes regulations on electronic records and electronic signatures. But medical device manufacturers also have to be in compliance with Part 820, which requires them to "establish and follow quality systems to help ensure that their products consistently meet applicable requirements and specifications," according to the FDA's website.
For whatever reason, many medical device manufactures are still relying on paper- or Excel-based process to deal with compliance verification. While that works, it's far from efficient, often consuming valuable time and resources—while also being prone to errors that can lead to an FDA audit.
Fortunately, there's a far better way to do it. Below, Guide Technologies lists the key features necessary for medical device manufacturer ERP systems. These are features that allow your company to minimize compliance risk, maintain profitability, and create efficiencies.
Meeting the needs of a specialized industry.
ERP software makers are aware of industry needs, and they're doing a pretty good job of meeting them. But because the FDA can tweak requirements at any time, manufacturers need a solution that's flexible and responsive.
That means when it comes to an ERP solution, manufacturers need to focus on a cloud-based solution that:

Kick starts the validation process to reduce the effort, resources and risk.
Uses integrated electronic records that can be accurately perceived, reproduced and distributed for further assessment. For medical device manufacturers particularly, this information may be associated with various object types for engineering change management, audit trails, device history records, device master records, revision control, quality plans, and a range of other areas of information management.
Upholds Good Manufacturing Practices (GMP) quality standards. Ineffective and fragmented enforcement of corrective and preventive action (CAPA) processes often leads to nonconformance.
Provides agile engineering change control and instant access to comprehensive documentation, audit trails and archives to keep track of and incorporate changing product specification and requirements.
Includes profitable business intelligence and innovative integration capabilities that enable your company to meet requirements for real-time synchronization of unified databases.
Incorporates advanced planning and scheduling that keeps up with real-time shop floor operations and flags processes that are going out of tolerance.
Has an intelligent inventory tracking system that provides complete inventory tracking, control, management, and warranty recovery.
Meets FDA-mandated layers of security and data integrity through advanced security.
Enforces CAPA processes across all operations through effective quality management.
Years of expertise to help you select the best system.
Guide Technologies knows the importance of these features because we've been on the frontline with medical device manufacturers for years. We've implemented systems that not only keep companies in compliance, but that also keep them on a strong growth curve.
When you're looking for your next non-pencil- or non-Excel-based ERP system, be sure to investigate the solutions to see if they have these features. If you need help, Guide Technologies is here.
Want to keep up with emerging trends in ERP software and get valuable tips for maximizing your ERP ROI?Visit Guide Technologies' blog. Twice a month we'll update it with information that is useful for your business and your industry.