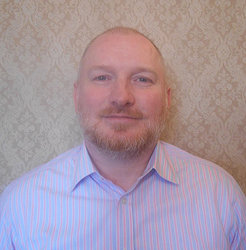 We will look to enhance our existing products and develop new ones...
(PRWEB UK) 2 March 2016
Leckie will take on global responsibility for the HotDocs development teams, providing technical direction for the company and shaping the next generation of HotDocs products. Prior to joining HotDocs, Leckie has worked within the IT and software industry for almost thirty years, most recently as CTO and VP Support Services at Axios Systems, where he was responsible for architecture, technical design, strategy, integrations, post-sales support operations and the company's global cloud solution.
Russell Shepherd, CEO of HotDocs, commented: "Scott is a fantastic hire for HotDocs, as we further refine and enhance our product suite in line with our significant growth plans. With our innovative, US e-commerce and document assembly platform, HotDocs Market, entering its second year of operation and the newly available HotDocs Hub proceeding through several new iterations throughout 2016, it is the perfect time for Scott to join and add his considerable experience to our product development plans."
Leckie added: "I am delighted to join HotDocs at such an exciting time in the company's progression. I look forward to strengthening product development in response to customer feedback and the opportunities we have within our key sectors of finance, law and large enterprise. We will look to enhance our existing products and develop new ones, particularly within our cloud solutions."
About HotDocs
HotDocs is the market leading provider of automated document generation software, with customers in 42 different countries and a user-base, globally, that exceeds one million. Automated document generation, or document assembly, allows a vast reduction in time spent in the production of high volume, repeat documentation such as contracts, agreements and other legal paperwork.
Widely used within the legal, banking, insurance, public and corporate sectors, HotDocs software also increases accuracy, reduces cost/risk and improves efficiency in the generation of complex, or simple, repeat documentation. The software is available on premise, on desktop or via the cloud and can operate in a standalone capacity or as part of a wider business process management system, such as workflow, document management or case management systems.