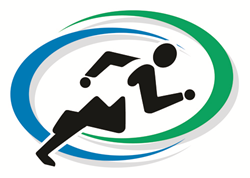 "Regenerative medicine will impact how we treat numerous injuries and diseases in the future," said Dr. Meier
Los Angeles, CA (PRWEB) March 17, 2016
According to an article on MoneyMT.com, biotech companies and professional sports associations are making big investments in the field of regenerative medicine, particularly in the area of sports medicine and orthopedics. Current estimates suggest that regenerative medicine research will grow into a $24.7 billion market in 2017. Orthopedic surgeon Steven Meier, MD and the specialists at Meier Orthopedic Sports and Regenerative Medicine are experts in numerous forms of regenerative medicine, which helps put an end to countless physical limitations.
With its minimally invasive nature and advanced healing capabilities, more and more medical practitioners across the board are turning to stem cells, platelet rich plasma, and prolotherapy (collectively known as regenerative medicine) to treat chronic pain and injuries that have not responded to, or have seen limited results with more traditional treatments and surgery.
Professional athletes in particular have been relying on regenerative medicine to help manage longstanding and potentially career ending injuries. In fact, the National Football League Players Association made a multi-million dollar, 10 year research grant to Harvard Medical School to help further develop the promising therapies.
Stem cells are unique due to their ability to differentiate into a variety of different cell types, which can help to repair damaged tissue, commonly seen in many of the sports and athletic injuries treated by Dr. Meier. Platelet rich plasma (PRP) therapy uses a sample of the patient's own highly concentrated plasma, which contains growth factors and other biological agents, to create a more concentrated form used to treat injuries, and even complement surgery in some cases.
"We are working in a revolutionary moment in medicine," said Dr. Meier. "Regenerative medicine will impact how we treat numerous injuries and diseases in the future."
In 15 years of medical practice, Dr. Meier proves his commitment to caring for patients with the most leading-edge medicine. His ongoing work to heal through multiple therapeutic techniques exemplifies how Dr. Meier's medical mission is #KeepingYouActive.
Steven Meier, M.D. is a board-certified orthopedic surgeon and sports medicine doctor in Beverly Hills, California. As a renowned expert in the most advanced techniques for shoulder and knee surgery, Dr. Meier is highly sought-after for his cutting-edge joint preservation and restoration procedures. He graduated with honors from Loyola Medical School in Chicago, received his residency training at Northwestern University, and completed his fellowship in sports medicine and arthroscopic surgery at the University of California San Diego. To learn more about Dr. Meier and his practice, please visit http://www.MOSM.com/ or call 310.736.2793.