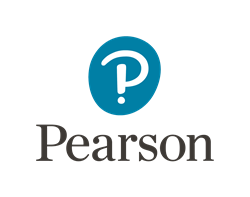 Austin, TX (PRWEB) March 02, 2016
On Wednesday, March 9, 2016, Pearson is hosting the "Ready for Work: Focus on Employability 2016" Summit, at SXSWedu. The summit will support educators and institutions as they develop new strategies for ensuring that students develop the workforce readiness skills requisite for success in today's world of work.
The skills gap is real. Across the world, 290 million young people are out of work and yet, at the same time, almost 40 percent of employers say they can't fill their vacancies. Part of the challenge may be the gap between education and the workplace. According to a Gallup study, while 96 percent of college and university Chief Academic Officers rate their institutions as either very or somewhat effective at preparing students for the world of work, only 11 percent of business leaders strongly agree graduating students have the skills and competencies that their business needs.
Participants will learn more about best practices for creating successful career strategies and networks and cultivating one's personal brand as well as about future trends for discovering their ideal career pathways. The summit will also explore the skills that millennials need to lead the businesses of the future as well as ways to hone a "personal pitch" for job interviews and career success. In addition, corporate leaders from IBM, LinkedIn and Walmart will share their companies' innovative initiatives for helping employees build successful career paths.
Expert presenters include Robyn Bagley, founder and director of Career Path High, an innovative blended learning early college high school; Jaime Fall, director of the Aspen Institute's UpSkill America; Jodi Glickman, CEO, Great on the Job; Sean Kavanagh, CEO, The Ariel Group; Mike Marriner, co-founder, Roadtrip Nation; and best-selling author and award-winning columnist, Jeff Selingo.
In addition, during the networking session, Anisha Srivastava, winner of Pearson's Student Coding Contest and University of Texas-Austin student, will present her winning app, Lightpath; UpSkill America's Jaime Fall will present highlights from the report "Developing America's Frontline Workers" and Pearson's Jodi McPherson will discuss the paper, "On Track: Redefining Readiness in Education and the Workplace."
Participation in the summit is included with SXSWedu registration.
WHAT: "Ready for Work: Focus on Employability 2016" Summit at SXSWedu.
WHEN: March 9, 2016, 1-5 p.m.
WHERE: JW Marriott Salon 4, 110 East 2nd Street
WHAT: The Summit agenda follows:
1-2 pm: Best Practices for Creating Successful Career Strategies
Panel: Moderator - Jaime Fall, Director, UpSkill America, Aspen Institute; Ron Nash, LinkedIn Author, Founder Jumpstart Academy; Kyle Poll, LinkedIn Education Vertical team; Mike Marriner, Co-founder, Roadtrip Nation
2:15-3 pm: Improving Career Readiness for 21st Century Learners
Presenters: Jeffrey Selingo, bestselling author of College (Un)Bound: The Future of Higher Education and What It Means for Students, and former editor, "The Chronicle of Higher Education;" Robyn Bagley, founder and principal, Career Path High
3:15-4 pm: Getting the Job: Pitching with Presence
Presenters: Kate Nugent, director of product and training, The Ariel Group
Sean Kavanagh, CEO, The Ariel Group; Jodi Glickman, CEO, Great on the Job
4:15-5 pm: What Employers Are Doing to Help Employees Make Meaningful Progress in Their Lives
Presenters: David Leaser, Senior Manager of Strategic Initiatives, IBM Global Skills Initiative; Peter Janzow, Senior Director of Business Development, Pearson Acclaim; Brian Poland, Director, Lifelong Learning & Talent Development, Walmart
5-7 pm: Network With Leading Employability Experts/Poster Sessions
For more information on Pearson's commitment to employability, visit pearsoned.com/employability.
About Pearson
Pearson is the world's learning company, with 36,000 employees in more than 70 countries working to help people of all ages to make measurable progress in their lives through learning. For more information about Pearson, visit http://www.pearsoned.com.
Media Contact: Scott Overland, scott(dot)overland(at)pearson(dot)com, 202-909-4528