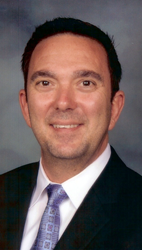 New York, NY (PRWEB) March 03, 2016
Global water solutions provider RWL Water announced today the appointment of Dewitt Dees as SVP Sales and Marketing of its Solutions activities in the USA and Canada. Dees has over 30 years of experience in the Water and Oil & Gas Industries, having successfully held sales and management positions in companies such as Newalta, Veolia, US Filter, and GE Water.
"We are very pleased to have Dewitt join us. His broad-based experience and successful track record in the water and oil & gas industries, will be an asset to RWL Water in the USA and will undoubtedly contribute to continue to grow our activities on the back of recent successes'' said Henry Charrabé, President & CEO of RWL Water, Global Operations.
"I am thrilled to join RWL Water and its successful team in the USA. RWL Water has achieved a lot in a very short time and is definitely one of the most promising companies in the Water Industry'' said Dewitt.
As part of RWL Water's aggressive expansion strategy, Dewitt will be responsible for the company's solution division in the USA and Canada. The division is responsible for all solution projects including seawater and brackish water desalination, process water, boiler feed water, reuse, ZLD, oil & gas produced water and anaerobic wastewater treatment.
About RWL Water
Founded by Ronald S. Lauder, RWL Water was established with a vision to become the leading global water, wastewater, and reuse solutions provider in the middle market. The Company offers global solutions for desalination, water, wastewater, waste-to-energy, recovery & reuse, and food & beverage processing. RWL Water provides leading edge sustainable water, wastewater, and reuse solutions by deploying its internationally experienced and highly responsive team, dedicated to achieving clients' economic and operational goals.
The Company has designed plants on all seven continents to help industrial and municipal clients treat their complex water and wastewater effluents in affordable, energy efficient ways. With more than 7,000 sites installed in over 70 countries around the world, RWL Water has a reputation for innovative engineering and fast deployment.
RWL Water's core operations are strategically located in North & South America, the Middle East, and Europe to provide rapid response through its network of sales, service, technical, and engineering professionals worldwide.
For information on RWL Water, please visit http://www.rwlwater.com.