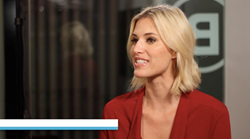 New York, NY (PRWEB) March 03, 2016
Travel Savvy TV, dedicated to bringing destinations to life through interviews with in-the-know locals, released two new episodes to their dedicated Travel Savvy TV channel, featuring model and entrepreneur Kristen Taekman as well as Cereal Killer Cafe co-founder Alan Keery.
In her Travel Savvy TV episode, model Kristen Taekman shares her family friendly picks in New York City. Taekman, who lives in downtown Manhattan with her two young kids and husband Josh, provides a peek into her life as a "model, mommy, and entrepreneur." With beautifully landscaped parks, world-class burger restaurants like Shake Shack, and interesting museums within blocks from home, keeping the kids entertained in the Big Apple is a cinch. "We really enjoyed meeting Kristen in our studio," says Paula Keung, Editor-in-Chief of Travel Savvy. "She's a fellow mom and an entrepreneur, and her fun-loving approach to fast-paced family life in New York City really shines through in her episode." Episodes featuring Taekman's Big Apple Beauty Finds and Key West Living will be released at a later date on Travel Savvy TV. Along with motherhood and modeling, Taekman also recently launched makeup line Pop of Color, available exclusively at Ricky's NYC.
Also released this week is an episode with Cereal Killer Cafe's co-founder, Alan Keery. London is filled with hard-to-find gems that locals like Alan know all about. Rather than wander around aimlessly when you're in town, head directly to Old Spitalfields, the hip Shoreditch market that is one of Keery's favorites, where you can shop, eat, and browse interesting trends in pop culture. Watch Four Fab Places In London on Travel Savvy TV for more. Alan and his Cereal Killer co-owner, brother Gary, recently published a cookbook of the same name as their nostalgia cafe.
The videos are shot and produced in partnership with Chatty Cat Productions, a full-service video company based in New York, Los Angeles, and Miami.
ABOUT TRAVEL SAVVY and TRAVEL SAVVY TV
Travel Savvy is a travel media company that is wholly owned by 495 Communications. Travel Savvy was originally a newsstand-based magazine that was transitioned to a tablet-based platform in 2010. Since 2014, the brand has also added video production to the distribution channels, and currently delivers millions of views daily across multiple platforms. Travel Savvy currently produces two original series: We Hear, dedicated to reporting "News, Notes, and Deals from the Travel Industry," and the eponymous Travel Savvy TV, which brings destinations to life through interviews with in-the-know locals.
ABOUT 495 COMMUNICATIONS
495 Communications is dedicated to providing the best digital video advertising products on the market. From programmatic network offerings to videos and pre-roll creative production, 495 Communications services today's ever expanding video marketplace. 495 Communications has offices in New York, Santa Monica, and San Francisco. Visit http://www.495communications.com for more information.
ABOUT CHATTY CAT PRODUCTIONS
Chatty Cat Productions is a full service video production company headquartered in New York CIty, with satellite offices in Los Angeles and Miami. Chatty Cat Productions is committed to bringing creative, quality content to digital brands looking to increase their influence in the quickly growing video market. With years of experience working with a variety of high-profile brands, Chatty Cat Productions offers superb production value to their growing list of clients. Visit http://www.chattycatproductions.com for more information.