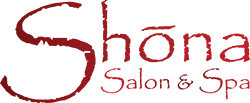 Scottsdale, AZ (PRWEB) March 03, 2016
Shōna Salon & Spa, located at 15090 N Northsight Blvd. #108 Scottsdale, AZ 85260, is happy to announce their newly expanded menu of services.
The spa side of the salon has aligned themselves with the PCA line of products, which is a leader in both beauty and spa treatments. The alignment allows them to offer their guest not only the services they have come to enjoy and love, but expand the services they can provide their guests.
In addition to an expanded spa menu, guests on the salon side are also seeing an expansion in their services. Shōna Salon & Spa is offering "kid cuts" for guests ranging from eight years of age up to the age of twelve. The menu expansion also provides different hair styling and conditioning options along with manicure/pedicure services as well as eyelash extension services.
"Our guests have come to see us as a go to place for not only quality service but luxurious treatments," says Shōna's owners. "We know our alignment with PCA will allow us to continue to provide those treatments they love and introduce them to services they will desire."
Shōna Salon & Spa is open Tuesdays through Thursdays from 10 a.m. to 8 p.m. Fridays from 10 a.m. to 6 p.m. and Saturdays from 9 a.m. to 7 p.m. The salon is closed on Sundays and Mondays in order for the staff to feel refreshed when they are working to make you look and feel your best.
For more information and to book an appointment, log onto their website at http://shonasalonandspa.com.
About Shōna Salon &Spa
Shōna Salon & Spa is an Aveda concept salon that offers a welcoming atmosphere where guests receive unparalleled services, personalized to their individual needs all while using the top of line Aveda products clients have come to expect. Shōna offers a variety of salon and spa services such as facials, pedicures, manicures, massage, hair treatments and cuts and the unique Vichy hydro-treatment. Shōna's staff are trained in all of the latest concepts and styles in order to keep their clients feeling healthy, refreshed, rejuvenated and most importantly, happy.
Media contact:
Jose Miguel Santiago
Phoenix Marketing Associates
602-282-0202
XXX