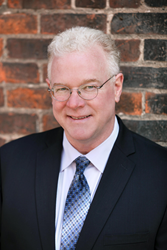 If you think the advisors don't notice your absence, think again.
Marine on St. Croix, Minnesota (PRWEB) March 03, 2016
Jon Henschen's most recent article, featured in the March 2016 issue of Investment Advisor Magazine, "How to Avoid Manager Absenteeism" discusses the negative impact on midsized broker-dealers, who are especially vulnerable as growth pulls managers in too many directions.
Henschen discusses the concept of the "flywheel effect" from Jim Collins' book "Good to Great," which illustrates that businesses are like a heavy flywheel. According to Collins, "Management's job is to get the flywheel moving as quickly as possible because its velocity generates superior results over time." Henschen then asserts that successful independent broker-dealers mirror the Flywheel Effect. They typically exert great time and effort in their early years, building out their infrastructure, systems and procedures. They expend significant effort to keep their advisors and potential recruits satisfied.
The article opens by observing a trend: when broker dealers get to the midsized level ($75 million in revenue), the things that made them successful get crowded out by other activities, such as conferences and meetings. With the flywheel moving at a nice speed, it's easy to get complacent and think it doesn't need attention. However, management absence, or lack of "being there," can result in a slowing success rate as advisor satisfaction and recruiting decline.
Henschen then addresses the various factors that contribute to decreased advisor satisfaction. One of them is how much time broker-dealer managers spend out of the office attending various industry conferences rather than being in the home office where they are available to their reps. Another factor is the dramatic increase in personal time away. Management activities such as trips to Europe, frequent extended holidays and golf are taking up much larger chunks of time than in the past.
Another areas of concern in Henschen's analysis is the meeting-intensive culture that keeps many high-level managers away from their advisors. He offers up suggestions from workplace productivity expert and management consultant Carson Tate, who recommends a meeting revolution. He also notes the absurdity of the "Monday Morning Ritual," a regular phone conference that often feels like "…a justification of our manager's position than anything that helped us place advisors."
The article concludes by noting that for firms recruiting prospective advisors, making the potential recruit feel wanted is often the tipping point for which firm they choose to go with. There are no shortcuts to proper due diligence and relationship building with potential recruits, so anything that gets in the way of this needs to be addressed. Once an advisor is on board, relationship building should not stop.
Read the full article at:
http://henschenassoc.com/how-to-avoid-manager-absenteeism
Jon Henschen is President of Henschen & Associates, an independent broker dealer recruiting firm located in Marine on St. Croix, Minnesota. With more than 20 years of industry experience, Jon is a staunch advocate for independent financial advisors, and is widely sought after by both reps and broker dealers for his expertise and advice on independent broker dealer topics. He is frequently published and quoted in a variety of industry publications, including ThinkAdvisor, Investment Advisor Magazine, Wealth Management Magazine, Financial Advisor IQ, Financial Advisor Magazine, Investment News and others.