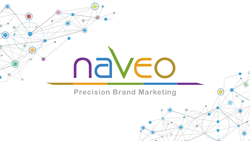 "By integrating Search Engine Marketing and social media with traditional advertising tactics, we develop brand building engagement, market share and sales – with programs that deliver measurable results."
Menomonee Falls, WI (PRWEB) March 04, 2016
MGI Communications announces that it has rebranded the firm as NAVEO. The new name reflects the agency's growth and specialization in Precision Brand Development and Multichannel Marketing Programs that promote highly productive relationships between clients and their customers. The company simultaneously launched its new website at http://www.naveomarketing.com.
"'Connectivity in Action' is NAVEO's proven approach to connecting client and buyers in as many ways as possible," said NAVEO President Pierre Payne. "By integrating Search Engine Marketing and social media with traditional advertising tactics, we develop brand building engagement, market share and sales – with programs that deliver measurable results."
NAVEO currently provides a full suite of marketing services including strategy, branding, advertising, web development, social media, video, media placement, direct mail, email, content marketing, trade shows and events, collateral, search marketing, and public relations.
"We conduct five to ten branding and rebranding exercises every year for clients, and realized it was the right time to rebrand ourselves," said Payne.
About NAVEO
NAVEO, headquartered in Menomonee Falls, Wisconsin, is a multichannel marketing agency specializing in branding, advertising, web development, public relations, video production and social media with expertise in the manufacturing, health care, agriculture, and financial sectors.
For more information, please contact Pierre Payne at 262.703.0800 EXT. 3003 or ppayne(at)naveomarketing(dot)com.